Galaxy S9 could look like this bezel-less patent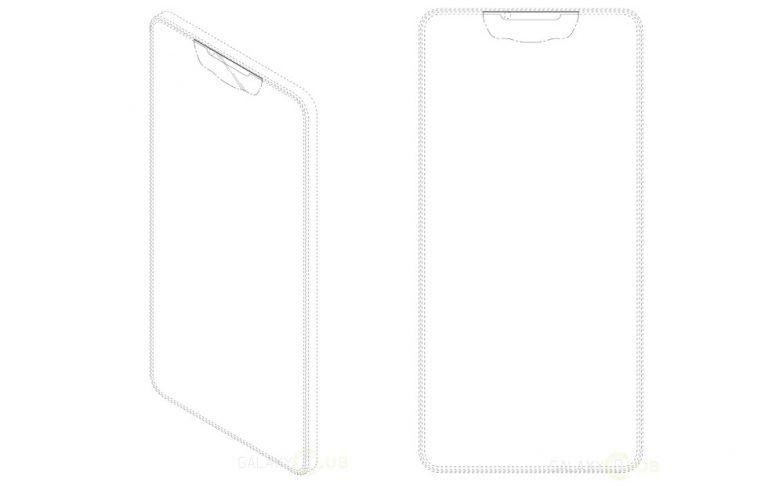 The Essential phone has finally started landing in consumers' hands and while it's not as explosive as expected, it has given people pause for thought about its screen cutout. Next week, we will finally behold Apple's version of that cutout, which is a lot wider than the Essential's simple notch. These two, however, may not have been the only ones with that idea. A recently published patent shows that Samsung was already toying with that same cutout last yea. With how things are going in this space, it may even make it to next year's flagship.
OEMs want to push bezels out of the way to give more room for content. We will, for now, leave out debates on the usability and ergonomics of such bezel-less designs, but these screens do have one practical disadvantage. They leave very little room for the usual sensors you'd find on the face of a smartphone, let alone the front speaker critical for actually making phone calls.
Different companies used different gimmicks to solve that. Xiaomi, the first to put out a nearly bezel-free phone, put all the sensors at a thin bottom bezel and used a special type of speaker for the earpiece. Essential tries to mask the tiny slit at the top of the phone for its ear speaker. Apple's wide screen cutout, which has yet to be formally seen, has enough room for a traditional output.
Samsung, however, was even more traditional in the Galaxy S8 and the Galaxy Note 8. It still had all the usual sensors and speakers, sans the home button, in their usual places at the expense of still having some bezels top and bottom. This new patent, however, almost completely does away with all the bezels. It does have a rather odd cutout, though, one that is narrower than what we're expecting on the iPhone 8/X but also taller, almost like the Essential PH-1.
This kind of almost 100% bezel-less screen could make it to Samsung's 2018 flagships. If the speculation is right that the Galaxy S9 will debut in January, it might be too soon for this to happen. Then again, Samsung is also believed to be making the iPhone 8's OLED panels, so it might already know the right tricks.
VIA: GalaxyClub.nl