Galaxy S9 augmented reality demo extracted from Unpacked app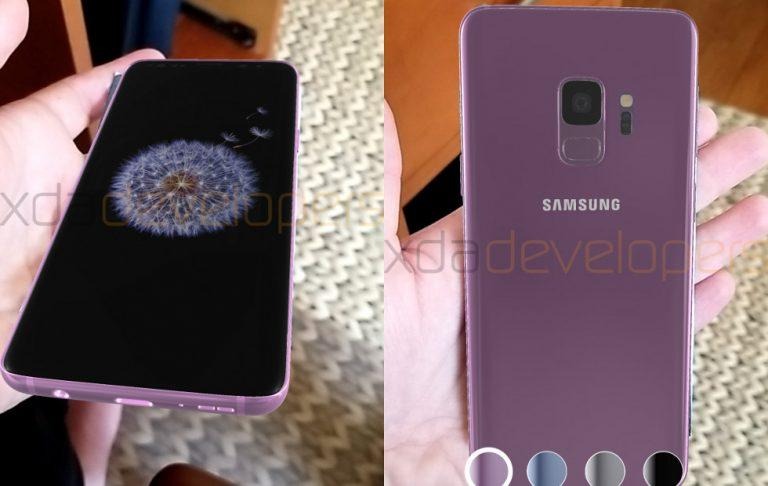 Samsung fans, and Samsung itself, are just counting down the days before the huge Unpacked 2018 event in Barcelona. But before MWC 2018 even takes place, our idea of the Galaxy S9 is pretty much complete thanks to a plethora of leaks. Of course, there's always room for more, especially when the source is Samsung itself. Apparently, the Unpacked 2018 Android app hides a trail that, with a good amount of hacking, reveals the Galaxy S9 in all its augmented reality glory.
The Unpacked app, much like the Google I/O app, is a simple convenience tool to let the curious keep track of Samsung's event. This year, the Korean manufacturer apparently sneaked in some AR treats, like teasers and location details. But thanks to Redditor thesbros, we know now it also hides the Galaxy S9 itself. Well, sort of.
When the stars align, that is when certain conditions are met, the Unpacked 2018 app will apparently connect to Samsung's servers and download an AR "dummy" model of the Galaxy S9 for users to view on all sides. thesbros modified the app to fake this in order to provide the snapshots of what the Galaxy S9 will really look like.
There's nothing really new here but the confirmation of the design that has been leaked before is still a good thing. The Lilac Purple color option, the new arrangement of the camera (singular) and fingerprint sensor, and, unfortunately, the Bixby button are all there. There is also an odd two-hole slot at the bottom, believed to be used for AKG Tuning.
Unfortunately, the app doesn't have any AR models for the Galaxy S9+. But if the Galaxy S9 leaks were accurate, then the Galaxy S9+ could be as well.
VIA: XDA