Galaxy S8's Bixby will have a confusing, convoluted rollout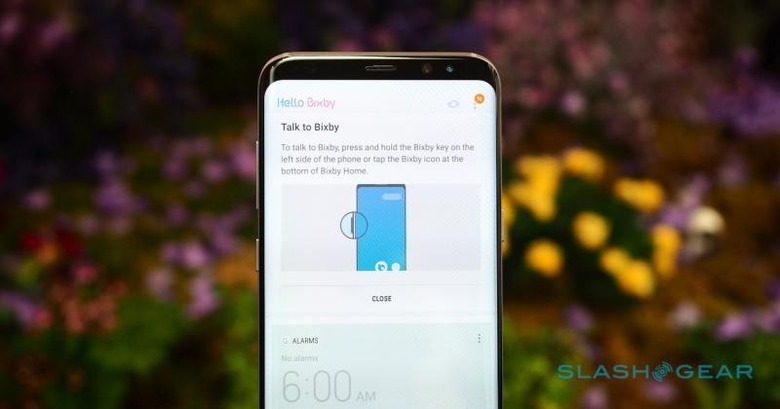 Gone are the days when you could expect most smartphone features, save for network support, to be uniform across all devices everywhere. These days, you have to be more aware of how certain features might be available for one market but not for your market. Or that those features might not come all at the same time, if at all. That mess is what will greet new owners of the Samsung Galaxy S8 and S8+ when the smartphones rollout next week without one key feature: Bixby voice control.
Next to its very visible "Infinity Display", the Galaxy S8's headline feature is Bixby. Samsung is pretty much pushing its smart assistant by even putting a dedicated physical button for it. And yet one key feature that Samsung itself has been boasting about won't be available on the smartphone when it launches, and even then only in the US.
The Galaxy S8 will have Bixby on April 21, of course. But its functionality will be limited to Bixby Vision, Bixby Home, and Bixby Reminder. Vision refers to Bixby's ability to identify a real world object while Home is its dedicated screen ala Google Now. And, yes, you can use Bixby to set reminders and be reminded of them. But you'll all have to do it manually.
According to Samsung, Bixby Voice won't be available on the Galaxy S8 until later this Spring. And that's for the US models. No word if that will be the same for other models, though it's not surprising that English will be the first supported language. That sad, it is surprising that Korea wasn't mentioned either.
Bixby Voice is more than just another feature for Samsung's voice assistant. It is perhaps its biggest differentiating factor, with Vision coming a close second. Samsung claims that Bixby will let you control your phone purely by voice, even for operations like manipulating or editing a photo. Galaxy S8 owners in the US will have to wait to verify that boast.
To be fair, Samsung did paint an image of Bixby as a constantly improving agent rather than a completely finished product. In fact, its own list of apps that support voice control is rather limited. However, for something big like Bixby, Samsung should try putting its best foot forward as early as possible, not "later".