Galaxy S8 US pre-orders are shipping with a surprise gift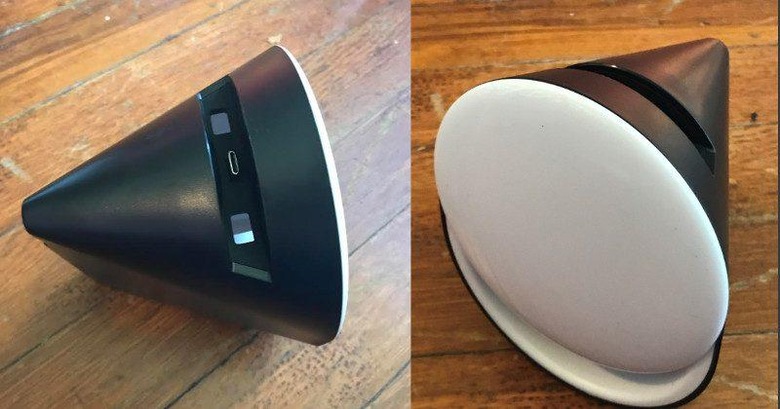 How determined is Samsung to make a good first impression with its Galaxy S8 and S8+? Apparently enough to thrown in a completely unexpected freebie for those who have committed early to its smartphone. Someone who pre-ordered the Samsung's flagship directly from Samsung itself has reported receiving a conical Amplifier Speaker Dock, something Samsung never let on at any point in time.
The amplifier is really nothing to write home about, other than its odd conical shape that makes it feel a bit precarious. I simply takes the sound put out by the smartphone and, thanks to physics and acoustics, amplifies that without actually manipulating the audio. It's only special feature, other than the design, is that you can charge the Galaxy S8 or S8+ while it sits inside the dock.
There's a catch to this suspiciously generous gift. In addition to being applicable only to US pre-orders, the pre-order has to be from Samsung itself. Fortunately, those who pre-order from carriers have their own special deals. Those include a free new Gear VR (with Controller) headset, discounts on AKG earphones or 256 GB microSD cards. That said, Samsung.com pre-orders also get all those as well.
The Galaxy S8 and S8+ will formally ship on 21st April and expectations are riding high. That said, the first bids of bad news have already dropped before that happens. Facial recognition, for example, has been deemed and confirmed not secure enough for anything other than unlocking your phone.
But perhaps the biggest blow, for now, is on how Bixby won't be launching with its full potential from day one. While it will have Vision, Home, and Reminders at launch, Voice won't be coming until later in Spring, and that's for US owners only.
VIA: phoneArena