Galaxy S8+ shows up at Geekbench with impressive numbers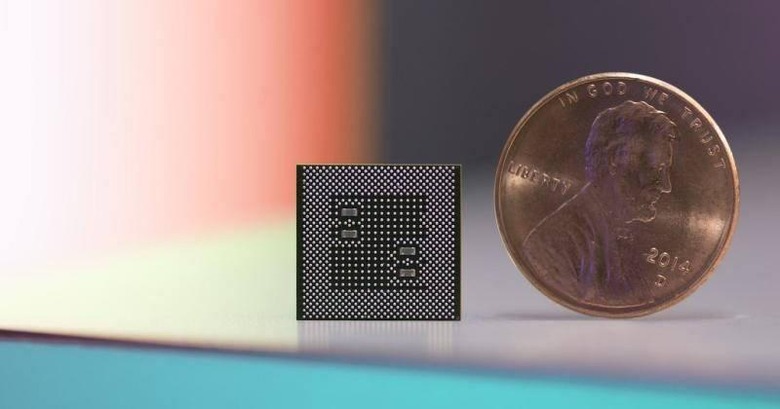 We won't be seeing the Samsung Galaxy S8 later this month but it's already trying to wow the geek crowd. At least based on the supposed Galaxy S8 that just landed on Geekbench. With model number SM-G955U, which is for the "Plus" model (the plain Galaxy S8 goes by SM-G950 only), the smartphone is noted to have a single-core performance score of 1929 and a multi-core score of 6084, which pretty much puts it at the top of the list as far as CPUs go.
As a refresher, the Galaxy S8+ is going to run on the Qualcomm Snapdragon 835, a.k.a. MSM8998, Qualcomm's first high-end octa-core processor (the Snapdragon 82X only had four cores). On the Geekbench listing, it runs at a speed of 1.9 GHz though its max clock speed is noted to be 2.45 GHz. As the Snapdragon 835 is yet to be found in an actual consumer device, this is the first "independent" third-party look we're getting regarding its performance.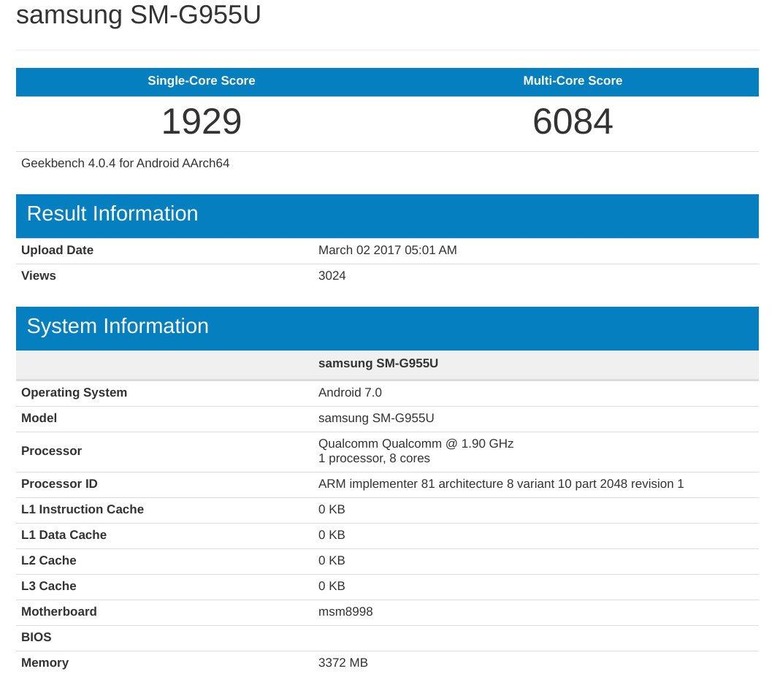 With scores of 1929 and 6084 for single and multi-core, respectively, it immediately tops Geekbench's charts. Or at least most of it. The current titleholder as for as Android phones is the Galaxy S7 with 1786 and 5209, clearly well below the Galaxy S8+. However, the story is a bit different when it comes to iOS devices. The iPhone 7 Plus, with Apple's own A10 processor, trumps the Galaxy S8+ in single-core performance with an astounding 3305 score. In multi-core tests, however, it still yields to the unreleased Samsung champ with only 5405.
Of course, we're only getting a small piece of the pie here. Benchmark scores don't always tell the whole story, especially when it comes to real-world usage. The Galaxy S8+ could very well have the best performing processor but could perform dismally in other important aspects, like display and battery life. And while it does bode well for the Snapdragon 835, it will take more than just one or two smartphone models to really confirm its chops.
SOURCE: Geekbench