Galaxy S8, S8+ Custom Android ROMs For Those Who Dare To Root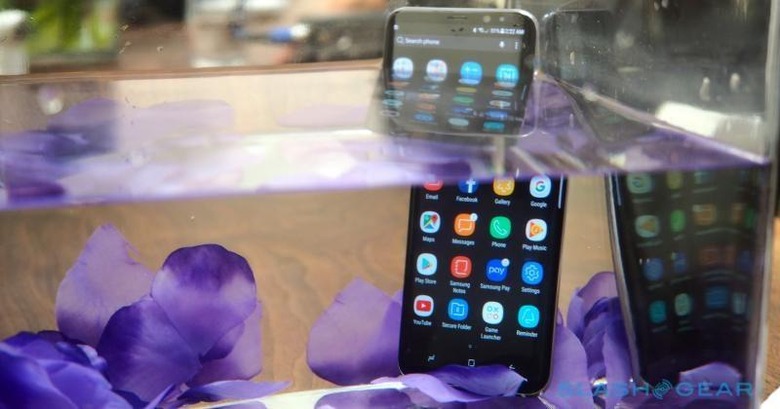 The Samsung Galaxy S8 and its larger Galaxy S8+ sibling are arguably two of the best-looking, and best-performing smartphones this half of the year. But as great as they are, they are by no means perfect. Even the Samsung faithful will admit, sometimes begrudgingly, that the Korean OEM can be a wee too "generous" when it comes to the extras, a.k.a. the cruft and bloat, inside the smartphone user experience or UX. If you're feeling adventurous, there are a couple of Android custom ROMs available for these devices to set you free from the clutches of TouchWiz (or now "Grace") and of Samsung's bloat.
Big fat warning
Installing a custom ROM has always been and, sadly, will always be a risky enterprise. Although it has become a lot easier compared to Android's early years, there are still so many things that could go wrong. OEMs, in general, disallow it outright, or at least put blocks to discourage it. And even the very rare companies that openly support unlocking devices and installing ROMs do wash their hands clean of liability.
And then there's the tricky case of rooting these days. While not exactly a necessity, almost all ROMs are rooted by default, working on the presumption that those who install custom ROMs will also want to root their devices. And while there ways to "unroot" devices or make them look unrooted, those don't always work and you might find yourself locked out of apps and services along the way.
Why ROM
Given those risks, why go through all that in the first place? While Android is a relatively more open platform, there are things that even Google doesn't allow users to touch. OEMs and even carriers add even more restrictions as well as content that consumers may not care for. And in some cases, even simple rooting doesn't help. Especially when you want a completely different experience than that provided by manufacturers or even just stock Android.
Using a custom ROM is like cooking your own meal by following a recipe and shopping for ingredients, in contrast to the ready-to-eat dishes you buy or the takeout you order. In many cases, while each ROM ships with this or that feature, you are more free to turn them off than you are on a stock Google or OEM ROM. And, of course, you are free to add even more as your heart desires.
Bottom line: make sure that the rewards and benefits far outweigh the risks of a rooted, or worse, bricked phone.
The contenders
Given the youth of the Galaxy S8 and S8+, there is understandably still very few custom ROMs available for them. And some might also feel quite raw. That said, unlike Samsung's notorious pace, development of custom ROMs usually proceed at a faster though uneven rate. Here are some of the existing custom Android experiences for the Galaxy S8 and Galaxy S8+.
BatMan

The BatMan ROM is made by the developer of the SuperMan ROM for the Galaxy S7 and S7 edge (we wonder if the Galaxy Note 8 will get a WonderWoman ROM). The developer is a self-professed Samsung fan so the ROM actually doesn't stray too far from Samsung's stock experience. One can supposedly even enable and use the Samsung Knox security framework, which normally trips up on rooted devices and custom ROMs. It does, however, still let you control almost every aspect of the device, like LED indicators and hardware buttons, as well as turn ROM features on and off via its own BatMan Settings app.
Galaxy S8 (SM-G950F/FD/N)
Galaxy S8+ (SM-G955F/FD/N)
BatStock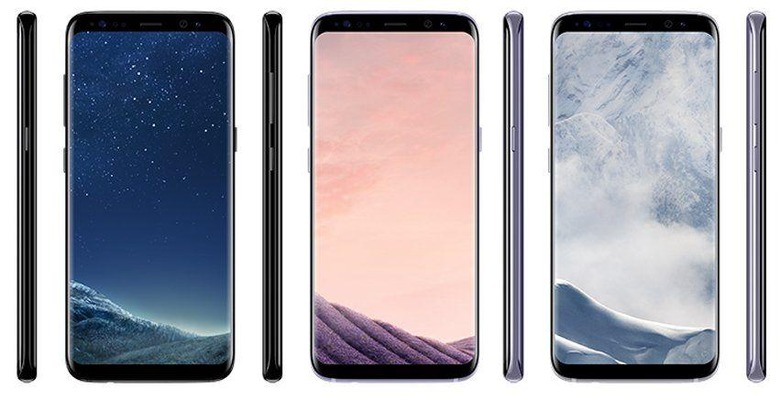 From the same developer, the BatStock ROM is a rather odd duck in the ROM world. It actually sticks even closer to Samsung's stock ROM while still offering a few bells and whistles to appease the power user. Those include root, Aroma installer, deodexed packages for faster performance, and very little else. By sticking close to stock, however, BatStock can quickly be updated to the latest Samsung updates. When they come, at least.
Galaxy S8 (SM-G950F/FD/N)
Galaxy S8+ (SM-G955F/FD/N)
Renovate Ice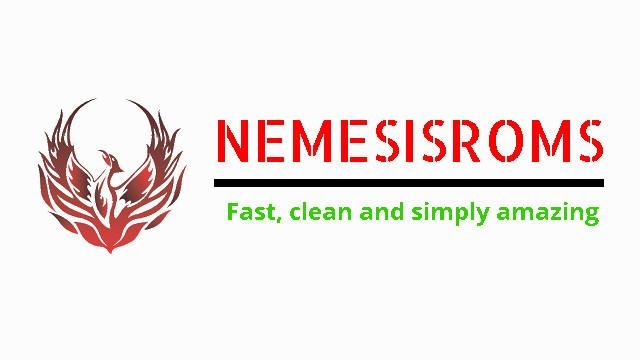 There are countless ROMs in the Android universe, and each one differentiates itself from the feature set it offers. If there was one distinct feature that sets Renovate Ice apart is the fact that it tries to hide its customized and modified status from the powers that be, that is, from Samsung and Knox. For example, it resets Knox's "modified" counter to 0x0 at each boot so that it would appear as is the device was unmodified. It also lets users choose between SuperSu root, Magisk root, or no root. Other than those, most of Renovate Ice's built-in modifications revolve around tweaking the UI to be more responsive and have more features.
Nemesis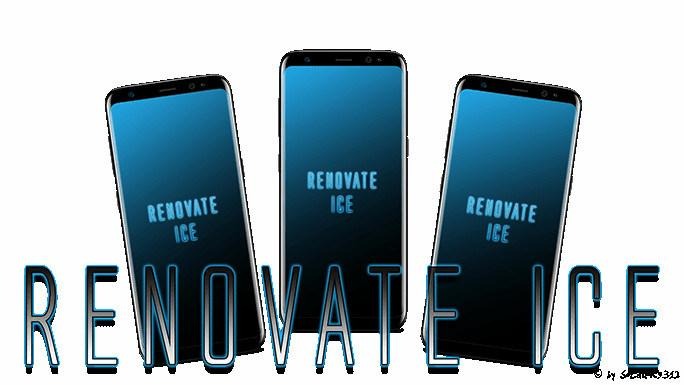 Nemsis' claim to fame, on the other hand, is on how it focuses on speed. It adds build.prop tweaks for a more responsive system, removes hidden blaotware, and even has a speedmeter in the status bar. Somewhat amusingly, you can return the Samsung bloat via an option in the Aroma installer. One thing that Nemesis does different from its peers is that it offers a Pro Settings app with all the knobs and buttons you might want, which cost $4.49 or $4.99 for the Galaxy S8 and Galaxy S8+, respectively.
Galaxy S8 (SM-G950F)
Galaxy S8+ (SM-G955F)
Wrap-up
These four are just the tip of the iceberg, an iceberg that has had only less than two months to float in the market. As the Galaxy S8's market share increases, you can bet that the ROMs and its users will increase proportionally. And with that, hopefully, more choices, more QA testing, and, perhaps, a better Galaxy S8 experience than Samsung can afford to offer.