Galaxy S8, S8+ and Galaxy Note 8 deals: $300 off, free charging pad, and more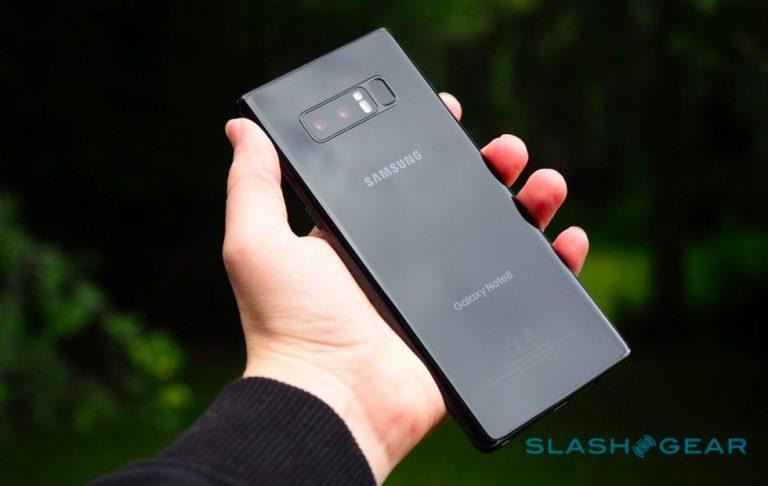 Still haven't picked up one of Samsung's latest and greatest Galaxy smartphones? There's still time to get one of the phones before Christmas, and here with incentives is Best Buy with, among other things, a $300 discount. The deal offers the Galaxy S8, Galaxy S8+, and Galaxy Note 8 smartphones for $300 off if purchased for either the Verizon or Sprint networks. Not with either of those carriers? There are a few other promotions to choose from.
Ultimately, Best Buy is offering Verizon, Sprint, and AT&T special deals on all three top-tier Samsung smartphones. If you're a T-Mobile customer, you have one deal option in the form of an unlocked Galaxy S8, S8+ or Note 8, though you won't get $300 off. If you're an AT&T customer, your option (from Best Buy, that is) is a buy one, get one deal: buy one of the three Galaxy phones mentioned above and you'll get a Galaxy S8 smartphone for free.
Verizon
If you're a Verizon customer, you're looking at getting the Galaxy Note 8 for $636 instead of $936, assuming you get the $300 discount. With that same discount, you can get the Galaxy S8+ for $540 and the Galaxy S8 for $456. The discount is reflected in the monthly payments across the length of the carrier's installment agreement. Those considered "well qualified" will get a $0 down deal.
Sprint
If you're a Sprint customer, you get 50% off the Galaxy Note 8, Galaxy S8, and Galaxy S8+ if you activate a new line and get the phone on the Sprint Flex Lease. Looking at Best Buy's fine print, we see that customers get a monthly service credit across the lease's 18-month term. You'll need to get the phone with an Unlimited Freedom plan, though existing customers have the option of adding a line with their existing plan under this deal.
AT&T
AT&T customers, as mentioned above, can get a Galaxy S8 for free if they buy one of the three new flagships, plus activate both of the phones. Both phones are purchased when you get this deal, then credits are applied over the length of the installment so that, assuming you complete it, the Galaxy S8 ends up being free. The cost depends on which devices you pick and which installment term; there's 24-month and 30-month options. You also have to get, at minimum, the $70/month postpaid plan to qualify for this deal.
Unlocked
Finally, Best Buy is offering an unlocked Samsung Galaxy phone with a special deal: you get a $100 Best Buy e-Gift Card, plus a charging pad. The big benefit with the unlocked version of the phone is that you can use it on whatever carrier you want. If you hate being locked down to a specific carrier or you haven't decided on one yet, this deal is a great option.
Wrap-up
Retailers are pushing Galaxy deals heavily this holiday season, but the clock is ticking down to when they disappear. Check out the link below for access to the deals, then scroll to the bottom of the page for all of the terms and conditions.
SOURCE: Best Buy