Galaxy S8 rumor overload: Bixby/Kestra AI, 256GB storage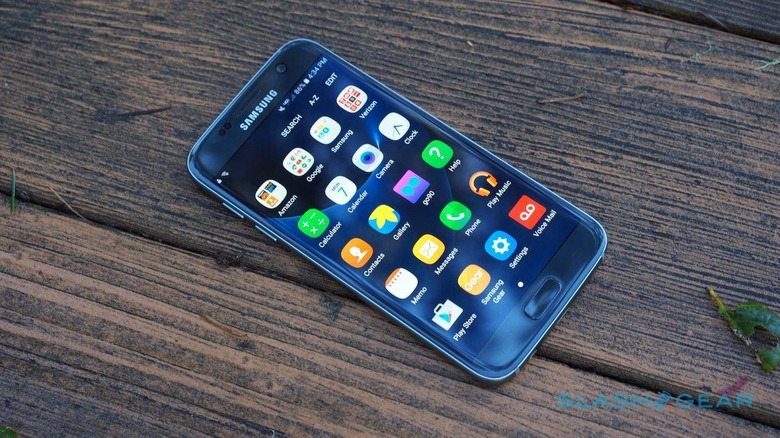 Having missed the chance to be called the smartphone hardware innovator for 2016, Samsung may have no choice but to instead put its focus on software in 2017. And when it comes to software innovation in the mobile space, there is perhaps nothing hotter than personal assistants. It is perhaps no secret by now that Samsung is eying that arena where Microsoft, Apple, and Google all fight in. What was, perhaps, a secret is that Samsung might actually have two. That is, two names for the same virtual assistant.
The timeline goes thus. Last October, Samsung acquired Viv Labs and its smart virtual assistant of the same name, created by the co-creators of Siri. Then earlier this month, it applied for a trademark for a certain "Bixby", believed to be the name of said personal assistant. Apparently, that's not the end yet. Samsung has now also registered the name "Kestra", in addition to "Bix-bee" and "Bix". The working theory is that Bixby and Kestra are male and female names, respectively, for Samsung's feature in the Galaxy S8.
Of course, the next Samsung flagship won't just be all about new software. There's be new hardware too, though it won't be surprising if Samsung takes a more cautionary approach after the Galaxy Note 7 battery fiasco. According to the latest sources, the Galaxy S8 will boast of 256 GB of internal storage at its highest, and most expensive, configuration. What that means for the starting specs remains to be seen.
If you think these new features, which would include a Qualcomm Snapdragon 835 and 6 GB of RAM, would make the Galaxy S8 cost higher, you'd be half right. That is, the Galaxy S8 is said to be 28% more expensive to build than the Galaxy S7. However, those costs won't trickle down to consumers, as it will supposedly cost just the same as the 2016 flagship.
That might sound too good to be true, since the trend has always been higher and higher prices. Then again, after this year's events, Samsung will be hard pressed not to earn consumers' ire even further.
VIA: GalaxyClub, Weibo (1), (2)