Galaxy S8 renders bring hope of headphone jack, Bixby button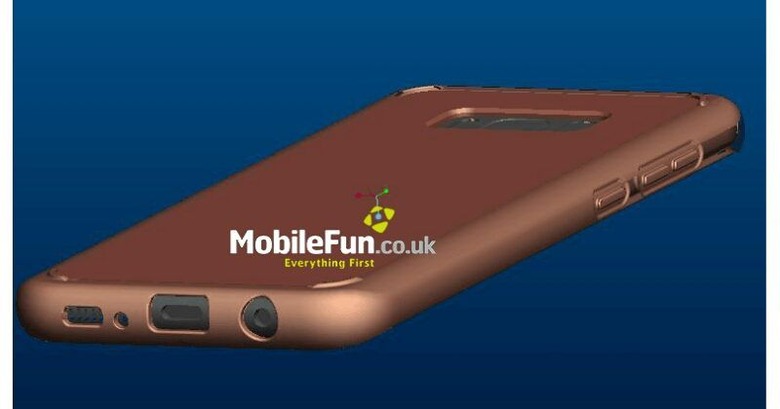 Now that the mystery of the exploding Galaxy Note 7 has (mostly) been solved, it is perhaps time to turn our attention back to the Galaxy S8, which is expected to be unveiled in just a few weeks. Much has already been said about Samsung's next flagship, but one thing that has been debated over and over again is whether Samsung will also ditch the 3.5 mm headphone jack, ala Apple. Based on renders from an unidentified Chinese case maker, the answers seems to be a resounding "no".
Of course, take it with a grain of salt since anyone these days can come up with a render and claim it to be legit. And since this pretty much matches what some would like to see and hear, there will undoubtedly be some "confirmation" of its accuracy. That said, things would definitely tip in the headphone jack's favor if Samsung opted to keep it, as implied by these renders, with other major OEMs like LG also staying close to the more traditional port.
The renders do also hint at one more detail not seen in previous leaks, an extra button below the volume buttons. This is believed to be a dedicated button for Bixby, Samsung's soon to be revealed virtual personal assistant. Or it could be some "smart button" that could be configured to launch apps. Either way, consider us curious.
The one rather disappointing thing about the renders is that they hint that there won't be a dual camera setup speculated before, despite the rather large space given for it. Or it could be a feature reserved for the so-called Galaxy S8 Plus only.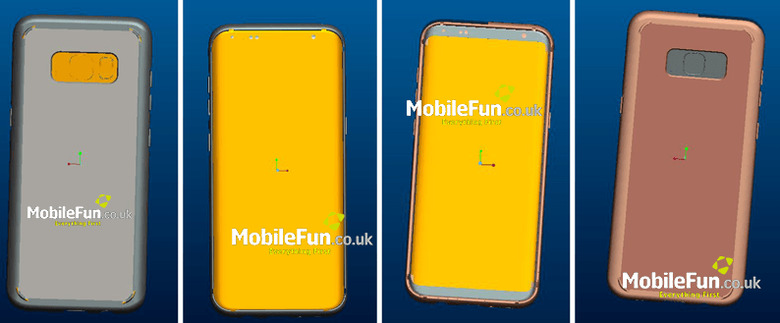 Although a smartphone case usually doesn't include any front-facing features, these renders do hint at those impossibly slim top and bottom bezels and, consequently, the lack of a home button. Samsung itself has pretty much teased that in its latest OLED display videos, so all that's really left to find out is how well it will work in the real world.
VIA: MobileFun