Galaxy S8 Oreo fourth beta arrives with bad news for DeX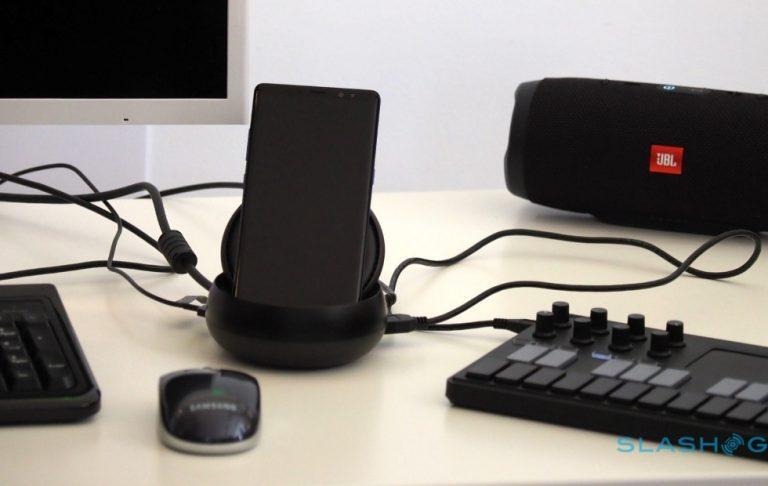 As unofficially hinted by a Samsung customer representative, a fourth beta for Android 8.0 Oreo for the Galaxy S8 and S8+ has officially arrived. While it still doesn't clue us in on when the final, non-beta version will roll out to all users, it at least gives hope that things aren't stalled on Samsung's end. Indeed, the list of fixes hints that the OEM has been rather busy plugging up holes in its ship. Sadly, the beta also has its share of bad news, particularly for those using third-party DeX docks that suddenly find themselves blocked off from using Samsung's Android desktop UI.
Most of Android Oreo's biggest changes are under the hood. One of them, namely Project Treble, won't even make it to most devices already in the market. Given those factors, waiting for Oreo might seem almost inconsequential, but the speed and performance improvements and, most importantly, proof of Samsung's commitment makes this update an important one.
The changelog for the fourth Oreo beta is rather substantial, but it mostly talks about the fixes for problems Samsung itself introduced into its previous betas. Considerable battery drain, random reboots, and random vibrations have reportedly been fixed. Sadly, it seems Samsung also fixed one thing that it considered a bug: third-party DeX docks.
Samsung DeX, which "projected" a desktop-like experience from phone to an external monitor, officially only works with Samsung's own DeX Station dock. However, some accessory makers have figured out the magic behind it and were able to make docks and hubs that did the same thing unofficially. If you install the latest Android 8.0 Oreo for the Galaxy S8, you will discover you can no longer use those docks for DeX and they end up simply mirroring the phone's display.
This development is both unsurprising but still terribly disappointing. It is unlikely that Samsung will change its mind here like it didn't change its mind with the Bixby button. This is something DeX users should keep in mind when trying the Oreo beta or even when updating to the final Oreo version.