Galaxy S8, Galaxy Note 8 won't be getting Android 10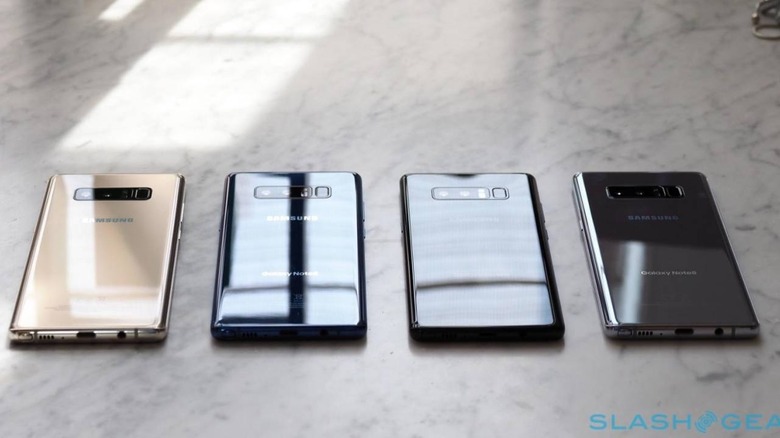 Samsung has definitely gotten better at pushing out timely updates, at least to its still-supported phones but it's no Essential and will never really be one. It's definitely not going to start indulging owners of its older smartphones, including older flagships, especially when there's more to be gained by focusing on the current lineup. That's why it shouldn't really be a surprise that the Galaxy S8 and Galaxy Note 8 won't be getting any major Android updates anymore, no matter what some customer support representative says.
The period covered by software updates is admittedly a rather arbitrary thing. Most OEMs, except for Google and especially Apple, have seemingly settled for either two years of updates or two major Android updates. That usually coincides with the two-year device warranties they offer, but sometimes manufacturers find ways to bail on that software guarantee.
In the Galaxy S8 and Galaxy Note 8's case, though, both periods of time have elapsed. The phones were launched in 2017 and, affirming Samsung's improved behavior, have actually received two major Android updates already. In other words, Samsung can now conveniently forget that the phones still exist.
There was some confusion, however, when a Samsung support representative claimed that these two 2017 flagships would actually still get an Android 10 One UI 2.0 update. It would have been a wonderful parting gift if true, but SamMobile says the company has officially confirmed that isn't the case.
Owners of these phones might be quite fine staying on Android 9.0 with the first iteration of One UI, presuming they haven't yet gotten a new phone by now. Smartphones these days don't seem to be built to last, especially when users start to experience decreased battery life or worry about not getting the latest security updates anymore.