Galaxy S8 confirmed to feature Samsung's own smart assistant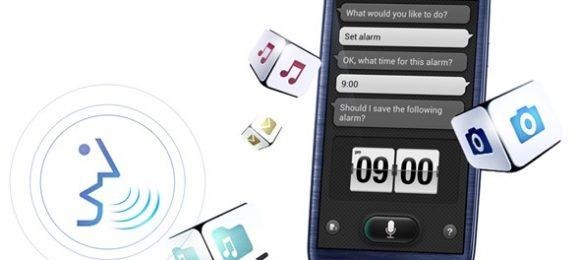 Confirming what most have already guessed at this point, Samsung shared that its next flagship, which will undoubtedly be called the Galaxy S8, will have an AI-powered digital assistant, but significantly different from Samsung's obsolete and underpowered S Voice. This new assistant will be the fruit of Samsung's acquisition of Viv Labs, which was formed by the a co-creator of Apple's Siri. But while that's pretty much a given, the biggest question is how Samsung plans on differentiating itself from the increasingly competitive market.
The pressure is on for Samsung to undo the tragedy of the Galaxy Note 7. But more than just restoring confidence in its products, it has to double its efforts to make the Galaxy S8 a compelling buy. And given the focus that is being lavished on artificial intelligence and personal assistants, Samsung has decided that is where it wants to be next year.
Viv already made headlines back in May when the startup demonstrated what made its bot unique. Unlike Siri or Cortana and more like the newer Google Assistant, Viv could carry out a conversation when querying it for information, allowing users to qualify, clarify, and filter the results that they get. That could very well be one of the highlights of Samsung's own AI bot, rumored to be called "Bixby", but with Google Assistant already out in the wild, it will need some other differentiating factor.
Samsung naturally is coy about the details of its AI-driven assistant, but hints that it will probably be more open to third-party integrations than any other bot so far. "Even if Samsung doesn't do anything on its own, the more services that get attached the smarter this agent will get, learn more new services and provide them to end-users with ease," says company EVP Rhee Injong. This would address one of the most striking issues plaguing such assistants, where users have to wait for platform makers to integrate their favorite services.
How Samsung will pull it off will determine how seriously it, and the Galaxy S8, will be taken next year. Samsung has actually had a head start with its S Voice but failed to capitalize and improve on that. Now it has to play catch up, whilst juggling half a dozen other things to keep its mobile boat from sinking.
SOURCE: Reuters