Galaxy S8 AKG-branded earphones confirm 3.5mm jack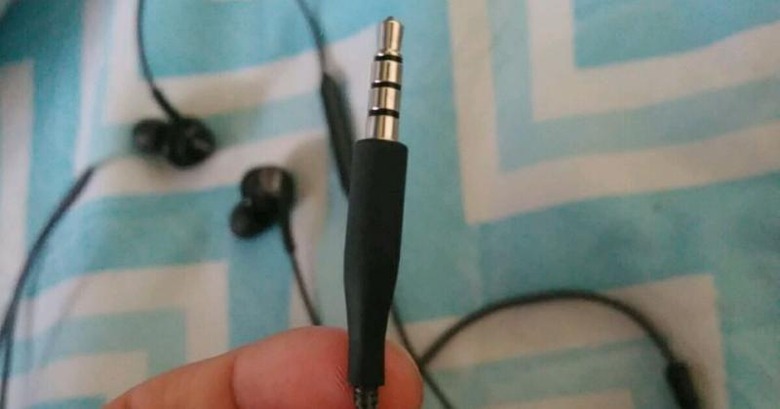 Samsung made it known before that it wasn't in a rush to ditch the headphone jack, unlike eternal frenemy Apple. But that was before the Galaxy Note 7 fiasco, before Samsung was placed in a position where it needed to make the Galaxy S8 really stand out. As it turns out, these days, you actually stand out by still having a headphone jack. Audiophiles need not worry (too much) as the Galaxy S8 will still indeed have a 3.5 mm port, seemingly confirmed by leaked earphones for the device.
The debate between headphone jack or no headphone jack still goes on, but, fact of the matter is, there are still hundreds of equipment that still rely on that decades-old connector. And with the likes of LG and Sony pushing Hi-Fi audio via wired connections, it's unlikely to disappear any time soon. Especially when smartphone giants, like LG and Samsung, still sporting the rotund plug.
The earphones themselves are not exactly that exciting and look pretty common, though Samsung usually shipped white headphones with its smartphones instead of this black. One other distinctive design change is the clear marking of "AKG" on the earbuds. This isn't the first time we've seen AKG's logo emblazoned on a Samsung mobile product. The audio equipment maker's name is also present in the newly announced Samsung Galaxy Tab S3.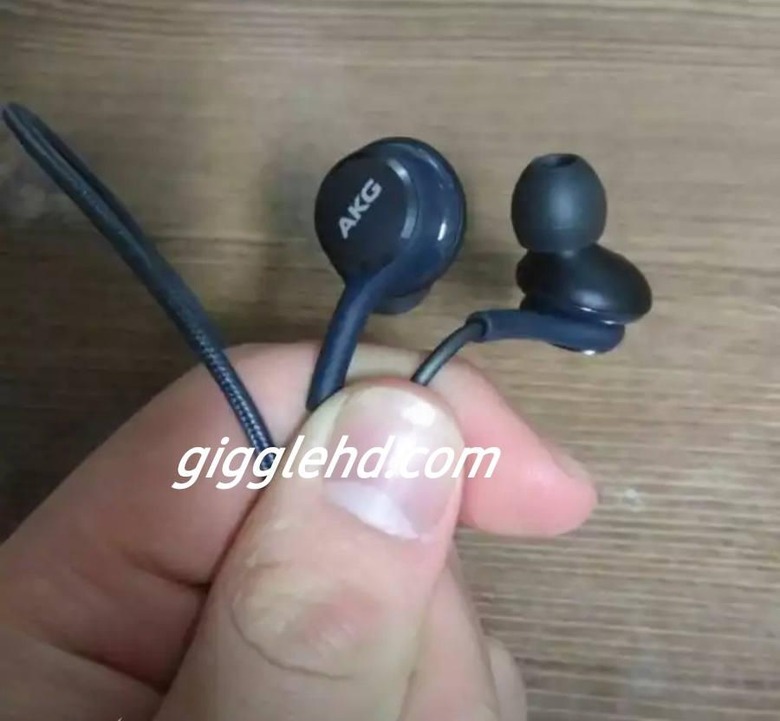 It's not going to be the last sighting either. AKG is a Harman subsidiary, which, in turn, is now a Samsung subsidiary. We're likely to see more AKG-marked devices from Samsung's roster, particularly on the higher end tiers. Whether that will give Samsung's mobile devices an audio edge is something we'll have to see, or rather, hear, for ourselves next week.
VIA: Gigle Hardware