Galaxy S8 Active outed on Samsung's own website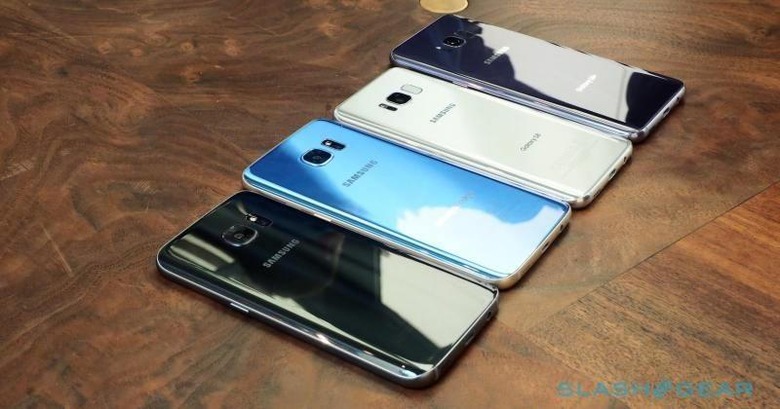 For weeks now, there's been an ever-growing pile of evidence to suggest that the Galaxy S8 Active is on the way. Considering that the Active line has been a popular series of releases for Samsung, it was fairly safe to assume that an entry based on the Galaxy S8 was on the docket. Even with that safe assumption, we're now getting our best evidence that the S8 Active does indeed exist, and it comes from Samsung itself.
As spotted by Roland Quandt, Samsung has confirmed the Galaxy S8 Active's existence before even giving it an official reveal. The phone, which sports model number SM-G892A, was listed on a page of links for Common Criteria Mode APK downloads for Samsung's recent devices. So, this is pretty much proof that we'll see a Galaxy S8 Active before long.
The listing doesn't go into any kind of significant detail about the phone itself, but we can look to previous rumors for those. Recent Geekbench test results for the SM-G892A showed the same Snapdragon 835 as the standard Galaxy S8, along with around 3GB of RAM. We can probably also expect a similar display, only one that isn't curved on the edges to help with durability.
Durability will be a draw of the Galaxy S8 Active, as the line that has always focused on shipping rugged phones. We can more than likely expect the same dust and water resistance built into the standard GS8, but beyond that, we'll probably see a built-in rugged case for the phone as well.
So, the Galaxy S8 Active has been all but confirmed, but Samsung still hasn't made an official announcement. Hopefully that confirmation comes down the pipeline soon. Its predecessor, the Galaxy S7 Active, launched in June 2016, so if history is any indication, that announcement could be coming any day now.
SOURCE: Samsung