Galaxy S7 with MediaTek Helio X20,X25 seen in Geekbench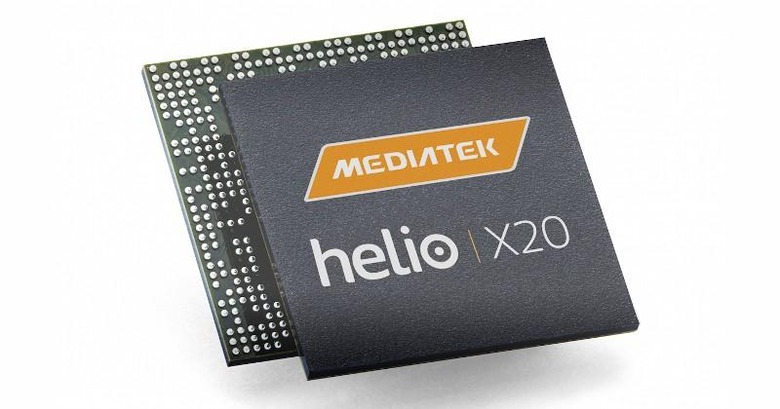 Give or take some drama, Samsung has been known to offer variants of its flagship smartphones with Exynos and Qualcomm Snapdragon processors. What Samsung has never done before, however, was offer a MediaTek variant. That might be changing if this latest sighting has any truth to it. Spotted at the Geekbench website is a variant of the Galaxy S7, bearing the model number SM-G930W8. What makes this model, or models, different is that they are noted to be running on the Helio X20 and Helio X25, Mediatek's deca-core mobile processors.
Samsung and MediaTek just haven't been the best of buddies for one reason or another. Perhaps, MediaTek's chips just didn't meet Samsung's requirements, even for its entry level smartphones. There was a time, indeed, when MediaTek had that "cheap but less powerful" aura, but times have changed and MediaTek is aggressively changing its public image.
The Helio X20 and X25 are the first deca-core processors in the mobile market, just as MediaTek claimed the title for the first "true" octa-core configuration. The X20 and X25 are practically the same except the latter is clocked to run at higher speeds. In this particularly context, the X20 on the SM-G930W8 is paired with only 3 GB of RAM, resulting in a considerably lower score compared to Samsung's own Exynos 8890. The X25 variant, however, has 4 GB of RAM so the gap isn't as large.
While the models do share the same base "G930" number for the Galaxy S7, the veracity of this sighting is still in question. It could simply be a test prototype that will not see the light of day or even an elaborate hoax. Nonetheless, it will be very interesting if Samsung indeed has any Galaxy S7 variant with these processors, which could give MediaTek the break it needs in the market.
VIA: phoneArena