Galaxy S7 teardown confirms Sony camera sensor, Snapdragon 820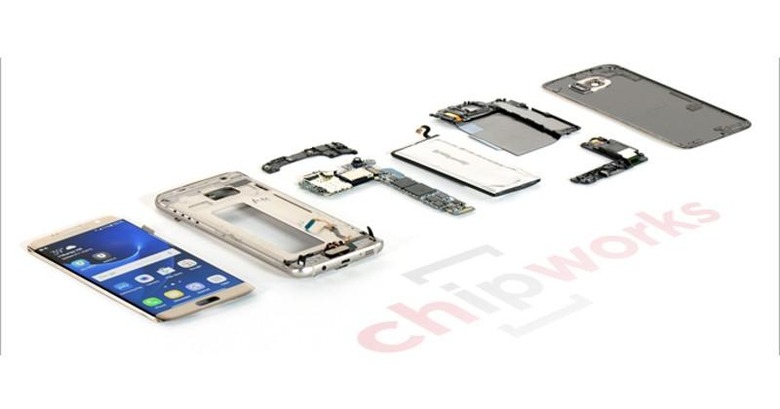 What do you do when you get a high-end, high-profile flagship smartphone a week or so ahead of everyone else in the world? Why, destroy it of course! For science! There is already one video with the usual brutal treatment given to smartphones to see whether they will scratch, burn, or bend. Here, however, we have a far more gentler and more meticulous teardown. The folks over at Chipworks dig deep into the Samsung Galaxy S7 to discover possible hidden treasures buried beneath the gaskets and "faux" liquid cooling.
While OEMs usually boast of their hardware, recently they have been shifting the focus away from enumerating specs in favor of putting the highlight on features instead. For the Galaxy S7, Samsung has surprisingly been coy about even the processor, puzzling considering its own Exynos would be one of those. Still, it only takes a simple teardown to confirm that, at least the model from T-Mobile, runs on a Qualcomm Snapdragon 820, which was made using Samsung's 14nm FinFET process. In short, it's a win for Samsung as well.

In the past, Samsung has been all over its own camera sensor, particularly boasting about its ISOCELL and BRITECELL tech. Since the Galaxy S6, however, Samsung has been less aggressive about its smartphone camera technology and even had models that used a sensor from a competitor, Sony. Again, Samsung has been silent on that front with the Galaxy S7, in contrast to other OEMs only too proud that they are using a sensor from Sony. And again, the teardown reveals that, yes, the Galaxy S7 does use a Sony CMOS sensor.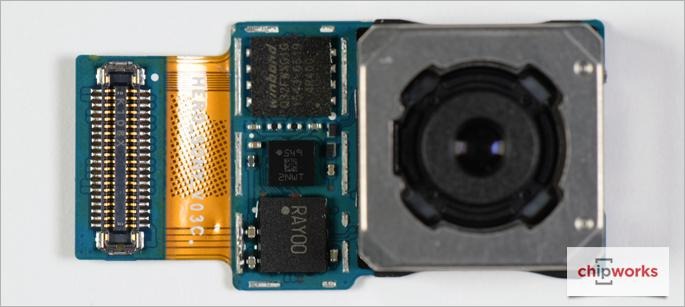 The exact model number has yet to be figured out, but speculation is that it is an IMX260. Now this is particularly significant because the IMX260 is said to be an Exmor R sensor, not an Exmor RS that is commonly used for smartphones. That emphasizes the point that the Galaxy S7 pretty much as DSLR-like capabilities inside. The 12 megapixel sensor's large 1.22 µm pixels might still pale in comparison to the real thing, but features like Dual Pixel PDAF definitely raises it a bit higher than other smartphones to date. We still await DxOMark's verdict on that, though.