Galaxy S6 Fingerprint Scanner May Be More Like Touch ID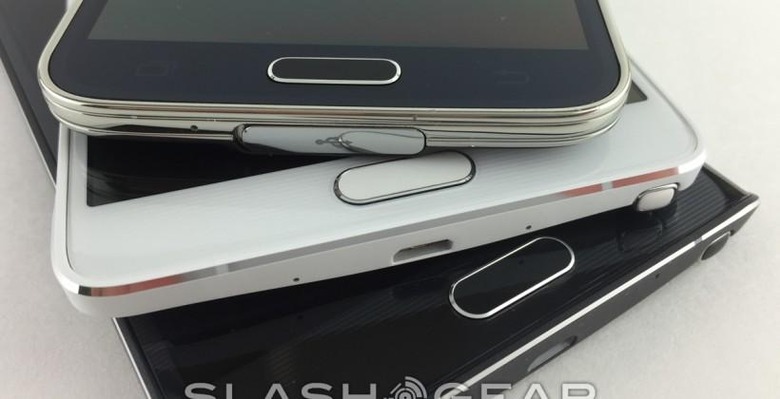 Samsung's Galaxy S6 flagship will have a new fingerprint scanner, according to sources. Rather than sliding your finger across the button, you'll reportedly have the ability to rest a finger on top, ala Touch ID. The new functionality will make one-handed use much simpler; a big knock on Samsung's fingerprint scanning tech when they introduced it on the Galaxy S5 in 2014. Since then, Samsung has implemented the hardware on several top-end handsets like the Note 4 and Edge as well as the Galaxy S5 mini.
This info comes via "highly credible sources" speaking to SamMobile. Those sources also claim Samsung's new fingerprint sensor will work just like Touch ID, where you rest a finger on the sensor rather than slide or swipe it.
The new sensor will also allow you to log an entire fingerprint. Samsung's current method is dependent on a series of swipes to register your biometric identification, and doesn't scan the whole finger. That can make for a headache if you end up not swiping your finger across the button properly to unlock your device or perform other functions Samsung's fingerprint scanner is capable of.
Those "other" features, like unlocking your device or using the fingerprint scanner to sign-in to a website, are reportedly coming back. Samsung isn't rumored to be ditching any functionality on the software side, so you'll be able to perform all the same things you might with your Galaxy S5.
Unfortunately, we aren't hearing about any new software tweaks from Samsung, either. We'll be on the ground at MWC next month, and we'll be sure to bring you everything Samsung has to offer, so stay tuned!
Source: SamMobile