Galaxy S21 FE production is reportedly off to a bad start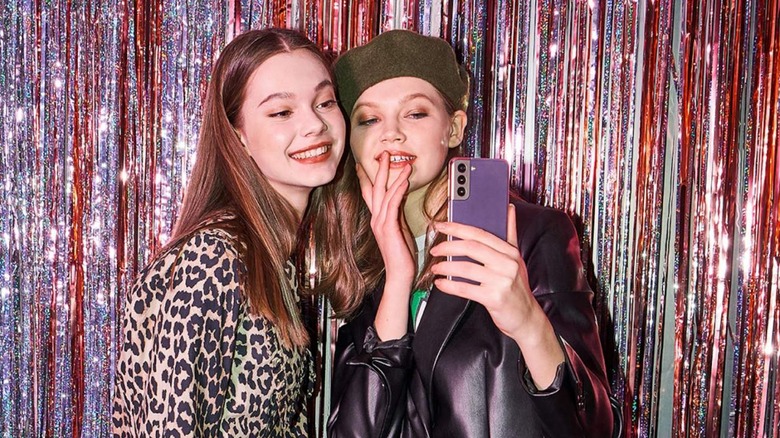 Since fewer people will probably buy a Galaxy Z Fold 3 or Galaxy Z Flip 3 in lieu of the absence of a Galaxy Note 21 this year, Samsung is left with a rather large gap between Galaxy S series flagships in 2021 and 2022. That gap would have been partially filled by a Fan Edition, but that strategy might not pay off, at least based on how things are off to a rough start. Although not terribly late, the Galaxy S21 FE might have limited availability based on reported numbers coming from the production lines.
There was much foreboding around the rumors that sprung up around the Galaxy S21 FE for the past few months. The global chip shortage pushed back its production schedule later than intended, and that same situation suggested that Samsung would have to split the phone between Snapdragon 888 and Exynos 2100 chips yet again. Production has reportedly started in earnest, and the phone might just be a few weeks away, but even then, the atmosphere doesn't seem to have changed for the better.
According to tipster Max Jambor, Samsung only produced 10,000 Galaxy S21 FE units this month. That's an extremely low number for a product that's about to launch next month. It might still change in the coming weeks as Samsung ramps up production, but it doesn't speak well of the company's confidence in the product.
Samsung didn't really produce a lot units of the S21 FE (R9) this month. Roughly 10.000 units only. Considering the launch is happening a month from now it is not really thaaaaaaat much – but this COULD change by later this week or next week.

— Max Jambor (@MaxJmb) September 21, 2021
That low yield might reflect Samsung's overly cautious approach to the Galaxy S21 FE to make sure it doesn't produce too much and waste those precious chips. It is already having trouble supplying the demand for its other phones, and it can't afford to make too many Galaxy S21 FE units than it will be able to sell.
Samsung itself might not actually expect the phone to sell that well in the first place, being caught between a rock and a hard place. The Galaxy S22 might be just four months away, and there might be little incentive for consumers to sink their teeth and money into a cheaper Galaxy S21 variant. That said, the price will be a big determining factor in the Galaxy S21 FE's chances, but that might still come too little too late for the phone.