Galaxy S20 US pricing leaks with one small surprise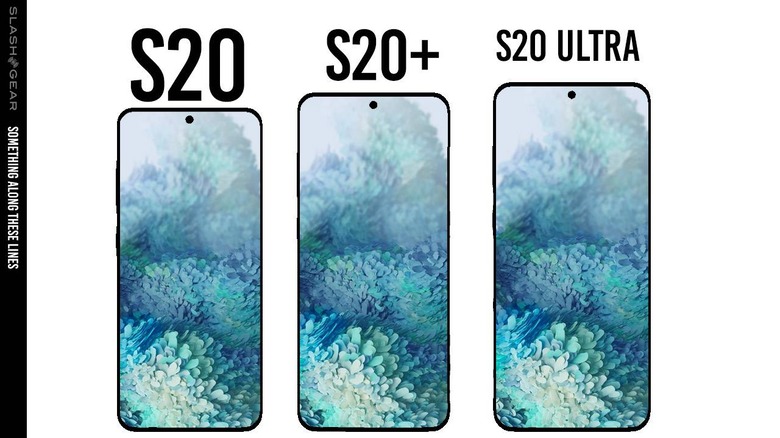 It will be less than a week before Samsung finally makes its grand 2020 entrance but as early as now it has practically nothing left to say. Thanks to a copious amount of leaks, the Galaxy S20 trio has all but been revealed, from their designs to their specs. Even Samsung itself may have had a hand in unofficially confirming these details ahead of time. All that's left is the pricing and now we have those, too. Unfortunately, the numbers are not that encouraging.
Smartphone prices are climbing higher and higher and there doesn't seem to be any signs of it stopping. From time to time, prices would dip just a little bit only to jump back up in full force. The upcoming Galaxy S20 might not be an exception and, in fact, Samsung has raised the bottom line higher than before.
According to YouTuber Jon Prosser, the Galaxy S20 on Verizon will have a full price of $999. The Galaxy S20+ goes up by $200 to $1,199 and the Galaxy S20 Ultra doubles that even more at $1,399. Prosser notes that not only is this similar to T-Mobile's pricing but it will also be the figures on unlocked models.
Uh... 😬😬😬

A source within Verizon just confirmed these prices with me.

Official Galaxy S20 prices for Verizon US:

S20 – $999
S20+ – $1,199
S20 Ultra – $1,399

You may riot now 😬

— jon prosser (@jon_prosser) February 4, 2020
Strangely enough, AT&T is the outlier in this case and will actually sell the three phones for $100 less. There's no known reason yet why it is the only carrier to do so but Galaxy fans on AT&T will at least have some reprieve over those from other networks.
Official Galaxy S20 pricing for AT&T US:

S20 – $899
S20+ – $1,099
S20 Ultra – $1,299

All 5G capable.

Not sure why it's different than T-Mobile pricing, but this is good news 🤗

— jon prosser (@jon_prosser) February 3, 2020
This pricing scheme sheds a bit of light on Samsung's decision to "move up" the names of its phones. What would have been called the Galaxy S20 Lite is simply being called the Galaxy S20, which, in some convoluted way, "justifies" why it isn't getting a Lite price tag. After all, paying $1,000 for a Lite phone sounds almost preposterous, even if the specs and features do add up.