Galaxy S20 Ultra camera update promised but timeline still unknown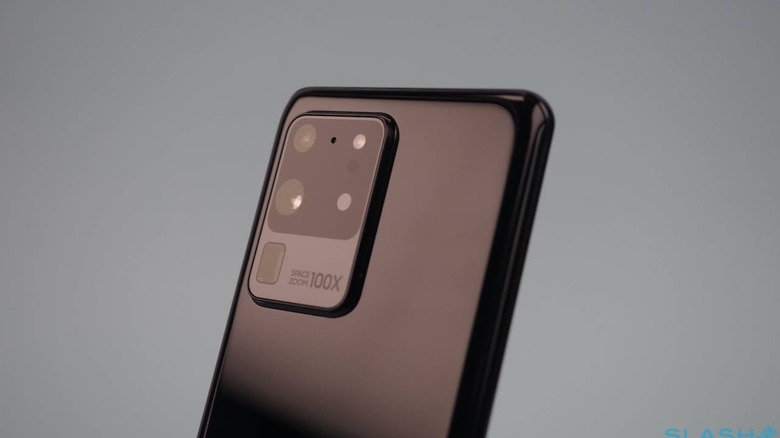 Of the three new smartphones it unveiled, the Galaxy S20 Ultra is arguably Samsung's favorite. It is the one that has the most features and the highest specs and, naturally, comes with the highest price tag. Given all that, you wouldn't be blamed for expecting it to be the best but, as is common in real-life, imperfections known as bugs do creep in. Fortunately, Samsung says it is on top of things and will be working on an update to fix one area that is giving some early owners and testers some heartache. Unfortunately, it isn't exactly saying when.
The Galaxy S20 Ultra is, to be blunt, overloaded with features. The cameras represent that situation with at least two new sensors that Samsung is naturally proud of. That includes the large 108 megapixel ISOCELL Bright MH1 and a 48 periscope zoom lens.
Unfortunately, some seem to be having problems with how the camera system behaves, particularly with some glitches with focusing. It is a bit too early to give the phablet a verdict and even DxOMark has yet to give its word on the Galaxy S20 Ultra.
Samsung is apparently aware of minor issues with the camera enough to roll out an update to the phone in South Korea. Very little is mentioned in the changelog other than improving the camera experience and even less information is available on when the update with roll out to the rest of the world. Samsung's official response is basically that it is continually working to improve camera performance but stops short of confirming anything about the update, including a date.
"The Galaxy S20 features a groundbreaking, advanced camera system. We are constantly working to optimize performance to deliver the best experience for consumers. As part of this ongoing effort, we are working on a future update to improve the camera experience."
Given that the phone isn't yet available to the rest of the world anyway, it's not surprising that it won't commit to a timeline just yet. New Galaxy S20 Ultra owners might even have that update already installed as they open the device. Be sure to be on the lookout for our in-depth review to see just how much Samsung's promise translates to reality.