Galaxy S20 Ultra camera bump will be divisive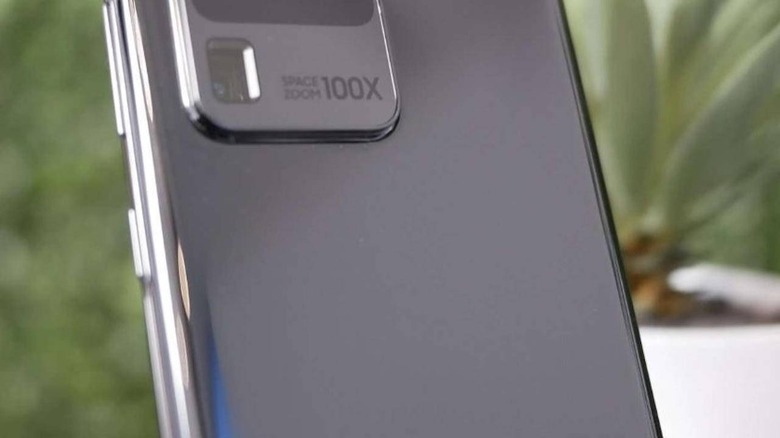 Design, especially the visual kind, always carries a bit of subjectivity but, more often than not, the majority will tilt to one side or the other. There are, however, some designs that split camps in half and it seems the Galaxy S20 Ultra's camera might be one of those. No, it will most likely impress when it comes to performance and output. But unlike the punch-hole cutout on the Galaxy S10, it will take a great deal of creativity to mask this large lump on the $1,400 smartphone's back.
Granted, the basic design of the Galaxy S20 Ultra's camera bump doesn't come as a surprise. It has already been established, as least as far as leaks go, that four cameras will be arranged in a rectangular bump that is actually a "square and an extension". That extension will house the 100x "Space Zoom" camera by itself.
It's one thing to see renders, however, and quite another thing to see one in an actual device. Or at least an alleged actual device, since all of this is still unofficial. Unlike a render, you can get a better sense of proportion and how all the parts actually come together. Suffice it to say, it's splitting the fanbase in half.
Yes S20 Ultra pic.twitter.com/57iZrnAfYZ

— Ice universe (@UniverseIce) February 5, 2020
Depending on who you ask, it either looks so much better than the renders or far worse. Unlike in the 3D renders, which were also based on leaks, the camera bump takes up almost half of the width of the phone's back, making it the largest camera bum in both directions. Placed in a corner, it also doesn't enjoy the symmetry a circular design in the middle might have had, even if it were huge.
Still, some seem to be willing to ignore the looks of the camera as long as it delivers as advertised. That remains to be seen, no pun intended, but as smartphones become more and more capable in the photography department, some consumers may start considering how phones look when making their next purchase.