Galaxy S20 120Hz display details you should know about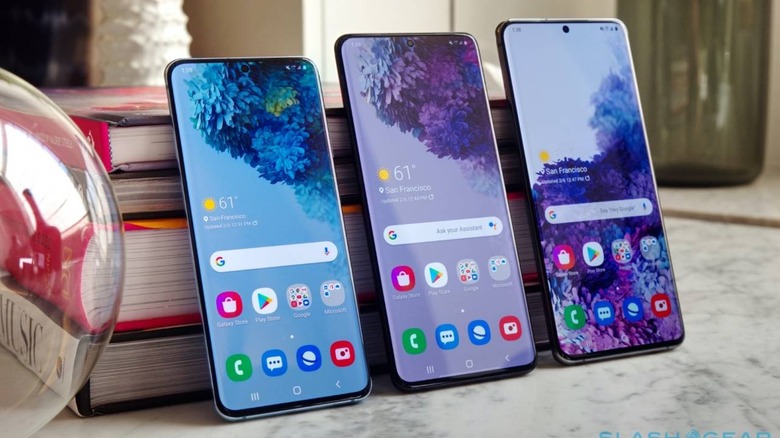 The 120Hz displays on the Galaxy S20 series are definitely game-changers as far as the traditionally slower AMOLED screen tech goes. But as with the first 120Hz screens that landed on the first Razer Phone, there is some confusion as to what the feature can and cannot do or even when. Samsung may have opted to err on the side of caution much to some new Galaxy S20 owner's dismay but it seems that at least one of those will be "fixed" in some future firmware update.
By default, that super-fast 120Hz refresh rate is only available at Full HD+ resolution. That means switching to that mode will also automatically downgrade you from WQHD+ to FHD+ only. That limitation may have been taken due to battery considerations but even those running at FHD+ may not actually get the full 120Hz they were expecting.
SamMobile reports that the Galaxy S20 will switch between 60Hz and 120Hz even when the phone is using an FHD+ resolution depending on circumstances. Those circumstances can range from battery temperature to prevent overheating to apps like Google Maps and even the Camera that tend to drain the battery faster.
Whether Samsung will give users full control over that isn't yet known but it might address at least one of those issues. According to famed leak source Ice universe, a firmware version for the Galaxy S20 allows users to select 120Hz for the WQHD+ resolution, pushing the system to the limits.
This is one of the firmware versions of the Galaxy S20 series. We see that not only the WQHD + 120Hz mode can be selected, but also the dynamic mode, which is a very mature solution.better than limited to FHD
let's expect Samsung to implement such a solution as soon as possible. pic.twitter.com/mLtFUwH0WZ

— Ice universe (@UniverseIce) February 18, 2020
To balance it out, there will also be a Dynamic mode option that lets the system decide on which refresh rate to use best depending on the situation. Given the resources involved, that would probably trigger more often than leaving the phone at 120Hz FHD+ resolution.