Galaxy S10e lacks a heart rate monitor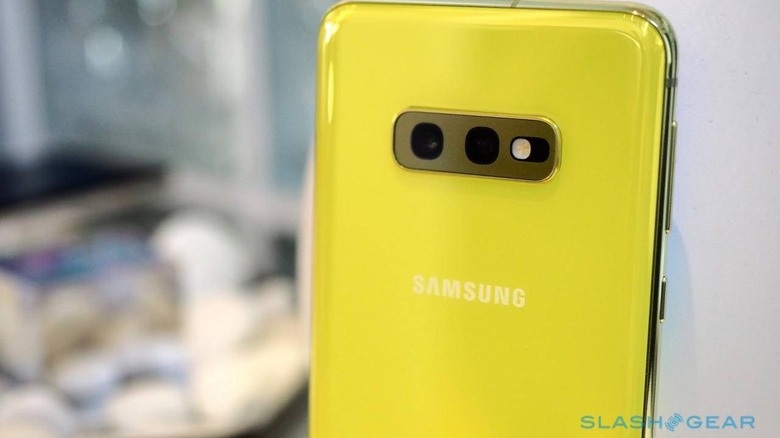 As the saying goes, you sometimes don't appreciate some things until they're gone. You take for granted things that have been there for years, even if left unused, and then start to miss them when they're gone. That seems to be the case for the Galaxy S10e and its heart rate sensor or rather the lack of it. It turns out, you won't be able to use the phone out of the box to monitor their heart rate but all is not lost if you're OK with trusting third-party apps instead.
It's no secret that Samsung cut a lot of corners with the Galaxy S10e to keep it relatively cheaper than its siblings. It has a flat screen and only two cameras that lack a telephoto lens. Apparently, it also lacks that one health-centric sensor that many might have taken for granted actually exists.
Samsung might be one of the few if not the only manufacturer to put a dedicated heart rate sensor beside ts cameras. It offers a quick and easy way to keep tabs on your heart if you don't have any intention of wearing a dedicated fitness band or smartwatch. It was nice to have but probably not used that much.
Samsung probably thought it was safe to leave the feature in the cutting room floor and perhaps an opportunity to convince health-minded users to purchase a Galaxy wearable instead. However, this also means that the Galaxy S10e misses out on that light indicator when using PowerShare reverse wireless charging. Fortunately, it does have that premium feature.
Galaxy S10e owners who still prefer the old way of measuring heart rate can resort to third-party apps for that. The principle of measuring blood flow based on reflected light is similar and can be accomplished by a regular smartphone camera. You'll just have to remember to regularly clean the lens after each use.