Galaxy S10 ultrasonic fingerprint scanner to get software fixes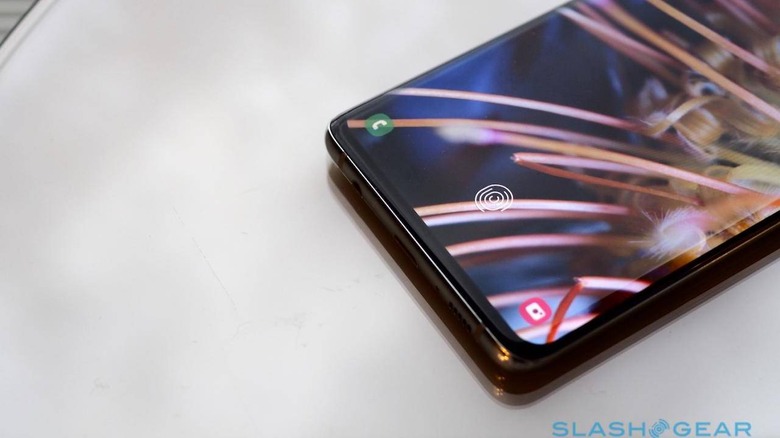 It seems the Samsung may have thrown away years of advancement and trust that it gained from its biometric security technologies for the sake of reducing bezels. Although it was never as accurate and secure as Apple's Face ID, Samsung's combination of facial and iris recognition was, until the Galaxy S10, at least reliable. Now that's gone and even Samsung's ultrasonic fingerprint scanner is proving to be less useful than the company has made it sound.
In-screen fingerprint sensors aren't exactly new but while other OEMs like Huawei, Xiaomi, OPPO, and the like are already trying to perfect the more traditional optical fingerprint scanner, Samsung started from square one by adopting Qualcomm's ultrasonic fingerprint scanner technology. While it may have benefits over optical sensors, users are finding that the drawbacks easily outweigh those.
Users are reporting on how unreliable the technology is, despite the advertisement that it should actually be more reliable. While ultrasonic technology should see, or hear rather, through oil, dirt, and even scratches, it ironically fails in dry environments, dry fingertips, or fingertips with scratches. Complaints online recount how the sensor would fail multiple times, especially when making transactions.
That wouldn't be bad if it weren't the only secure biometric authentication available on the phone. The only other option would be to key in a PIN or passcode. In the light of fingerprint and face recognition, that's almost like going back to the dark ages.
Samsung is promising that all it will need are software updates to improve performance, updates that couldn't come sooner. But while those will hopefully address that specific problem, all in all, the Galaxy S10's security features might not be the best things about it.