Galaxy S10 reverse wireless charging is coming
In the past, Samsung has been accused of blatantly copying Apple's designs and features. That is probably history by now and the Korean manufacturer might be setting its sights on a new rival. That rival, which unseated Apple as the world's second-biggest phone maker, is Huawei and, according to leaks, Samsung will be giving all four Galaxy S10 models one of Huawei's craziest features of late: reverse wireless charging.
To be fair, it's not exactly as crazy as it may sound. After all, thanks to USB-C, it's possible to use your phone to charge other devices, including a small tablet or laptop. And since wireless charging is just another form of charging, anyway, perhaps it should also be expected it would be able to do the same. Especially considering how convenient it is to simply place a device on the phone's back to charge.
Perhaps that's the line of thinking that Samsung and Huawei had, the latter for the Huawei Mate 20 Pro from late last year. Samsung's version will reportedly be called "Powershare" and it works pretty much the same way as Huawei's. You turn on the feature and place a Qi-compatible device on the back of the Galaxy S10 phones.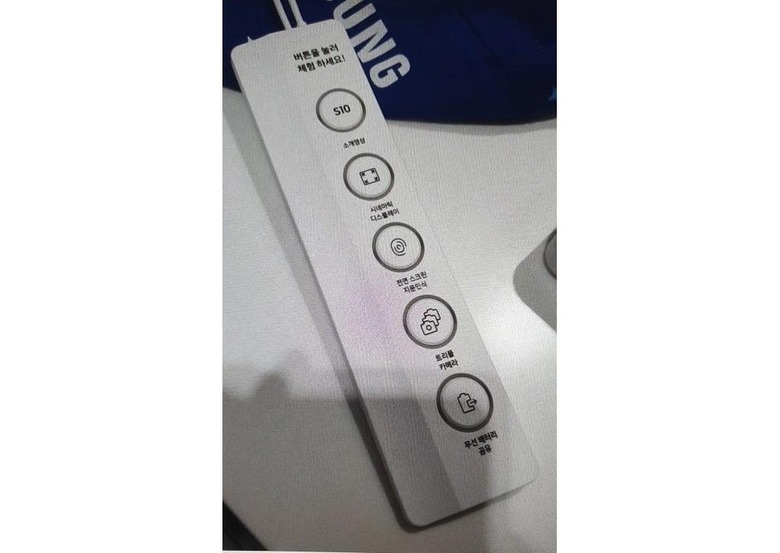 While theory sounds great, the implementation is, at the moment, still questionable. More than the risk of things sliding off a phone's smooth glass back, wireless charging itself delivers lower wattage compared to wired charging. Even more so when the power source is just a phone.
According to the rumor, even the cheaper Galaxy S10 Lite will support Powershare reverse wireless charging. That model will also be coming in more color options that its siblings such as yellow, white, black, green, and blue, with yellow being its signature color.