Galaxy S10 renders show Samsung's upcoming flagship in stunning detail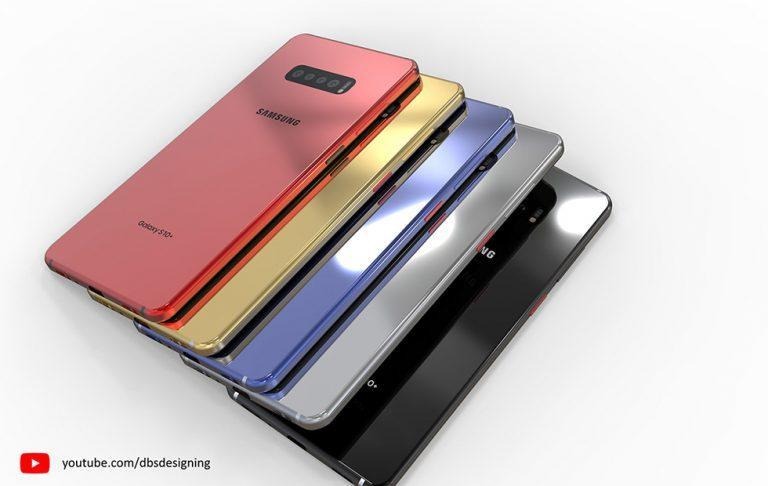 Samsung's official Galaxy S10 launch is closing in and all signs point toward it being an exciting one. Numerous leaks have revealed unofficial details about the handset, which is expected to bring some exciting changes compared to the company's lackluster 2018 arrivals. Among other things, existing leaks point toward dual front cameras, four rear cameras, and several different variations.
Hotly anticipated phones are difficult to keep secret and Samsung's upcoming S10 is no exception. Consumers have big expectations for this handset, something Samsung needs to capitalize on to avoid the same disappointing, relatively boring phones it debuted last year. We'll get our first official look at the phone in February, but a series of stunning new renders have potentially provided an early glimpse.
The renders and video above were created by graphic designer Muhsin M. Belaal Auckburaully who shared them on Behance. The renders are clearly based on previous leaks, which have included images of alleged devices from Samsung's supply chain, dummy units, hardware components, and more.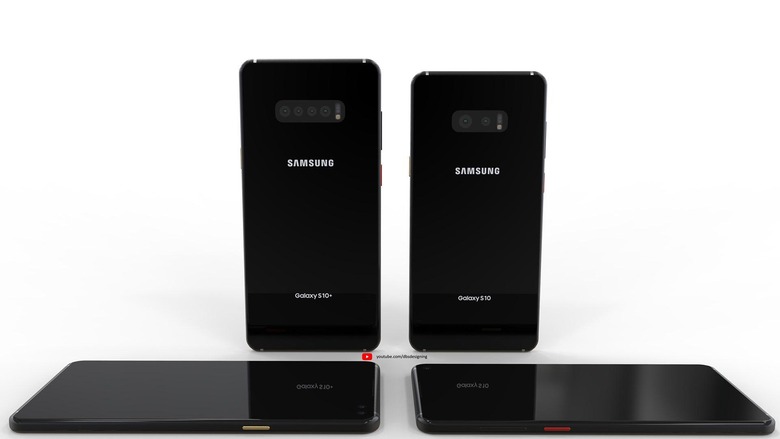 Based on everything we've seen so far, it appears Samsung has five S10 variants in the pipeline, including the 6.44-inch S10 Plus with three rear cameras and the smaller 5.8-inch S10 Lite with two rear cameras. The regular S10 model will reportedly feature a 6.1-inch curved display, two rear cameras, and likewise there's reportedly a 5G S10 variant with four cameras.
Though past images have surfaced featuring the alleged device, it has been difficult until now to visualize just how much Samsung may have changed with it latest flagship. The renders change that, providing a highly realistic and sharp look at at least two S10 variants, the S10 and S10 Plus (5G).
Samsung will officially reveal the Galaxy S10 in February.