Galaxy S10 Receives More Galaxy Note 10 Features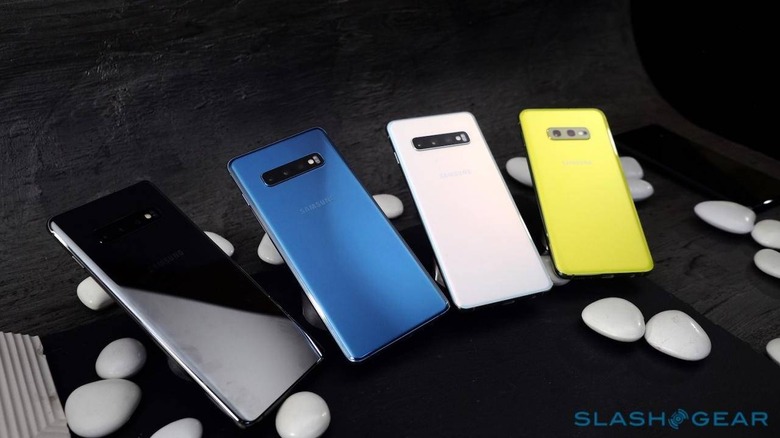 Perhaps the age when Samsung kept its flagship lines separated through features is slowly coming to an end. While there are still things that the Galaxy S10 can't do without an S Pen, Samsung is slowly bridging that gap through feature updates. The latest feature set may not be as high-profile as the previous one but Galaxy S10 owners can now at least enjoy some more feature parity with the Galaxy Note 10.
Why bother with an S Pen, which is only available on a more expensive phablet, when your finger can do just as well. You don't need pressure sensitivity, for example, to draw an AR Doodle on top of your images and videos, for example. And a stylus definitely has no bearing on stabilization or especially a Night Mode on the front camera and, fortunately, the Galaxy S10 family can enjoy all of those now as well.
You might eventually want to turn those video clips or photos into a longer video and you might not want to do all of that on your phone. Riding on the Samsung DeX update from September, the Galaxy S10 Video Editor can now let you create professional-looking works on a more comfortable and familiar keyboard and mouse. Best of all, the Link to Windows function lets you do that on top of a Windows or Mac computer.
This month's update also brings multimedia-related features, like an easier keyword-based search in the Gallery app or easier searching of media playing on connected devices. Speaking of connected devices, the Auto Hotspot feature can automatically connect other devices to the Internet by turning the Galaxy S10 into a hotspot. Provided those other devices are Samsung devices, of course.
These are definitely welcome updates that could help assure Galaxy S10e, Galaxy S10, and Galaxy S10+ owners that they aren't forgotten even with the Galaxy Note 10 and Galaxy Fold taking up most of the attention. Of course, the real update these users might be waiting for is the Android 10 One UI 2.0 update. That's still in beta, though, making this a sort of appetizer for that main course.