Galaxy S10 Lite and Note 10 Lite to debut at CES 2020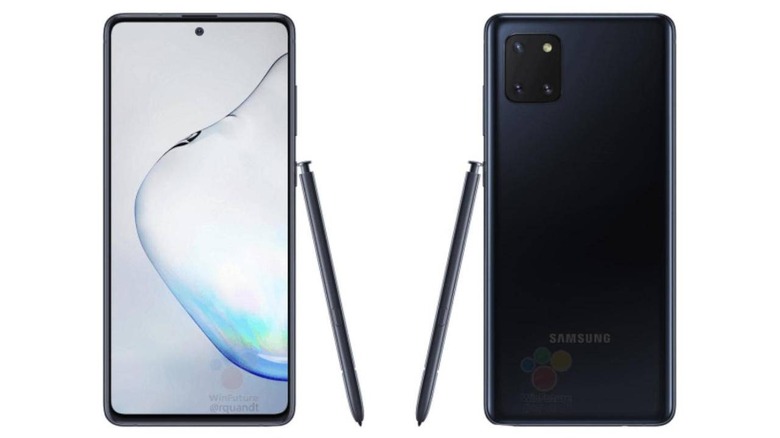 With the year coming to a close, most people are busy preparing for festivities and thinking of resolutions to make and break next year. Those in the consumer electronics industry, however, are scrambling to prepare for 2020's first big trade show. That naturally includes Samsung who is expected to have a lot to show off at CES 2020 in two weeks. Among those are two of the company's anticipated "Lite" phones that could give the Galaxy S11 some reason to be worried.
The Galaxy S10 Lite and Galaxy Note 10 Lite have been in the rumor mill for months now and were expected to be announced this month. For one reason or another, it was then said to be delayed to January and the Korean Herald puts that date during CES 2020 week. That, of course, puts it too close to the Galaxy S11 announcement which is expected to take place before MWC 2020 in February.
Given what the two "Lite" phones might put on the table, it's a rather dangerous strategy for Samsung. The Galaxy S10 Lite is pretty much on par with the Galaxy S10 from earlier this year but will also offer a new design to look like the Galaxy S11. The lower price point and upgraded camera hardware could make the Galaxy S11 a tougher sell in comparison.
The Galaxy Note 10 Lite might not offer that much it could still give either Galaxy S phones some competition. A Galaxy S9 clad in a Galaxy S11 body, the phablet could become the most affordable Galaxy Note in recent years.
As far as Samsung's showroom floor is concerned, the Galaxy S10 Lite and Galaxy Note 10 Lite could stand unrivaled. The Galaxy Fold 2, which already leaked, isn't expected to be publicly shown off until the company's next Unpacked event in February.