Galaxy S10 leak leaves little left for Samsung to announce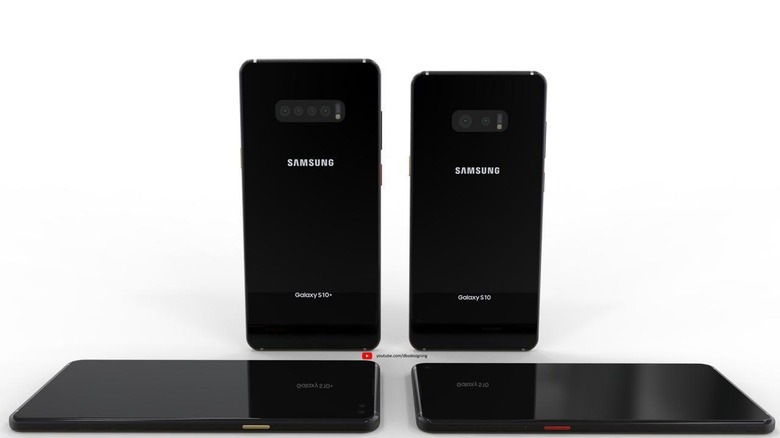 It's really no surprise that Samsung's next flagship would have already been leaked to death by now. In addition to being the next big thing for the world's biggest smartphone maker, the Galaxy S10 trio (or quartet) is also expected to come with some of the biggest changes ever in a Samsung Galaxy phone. But while most of the design and hardware are known by now, some details like availability are still an open question. That is until this leak came along.
It is, of course, important to know what you're getting into when looking into buying the latest phone, especially a new Samsung Galaxy S flagship. As Italian site TuttoAndroid recapped, there will be three models to choose from this year. There's the 5.8-inch Galaxy S10 Lite with its dual cameras and flat screen, the 6.1-inch "base" Galaxy S10 with a single punch hole selfie camera and three cameras on its back, and the 6.4-inch Galaxy S10+ that has a bigger oblong hole on its face.
Just as important, however, is knowing how much you'll be spending on which model. Complicating matters is that there will actually be six phones to choose from, depending on the memory configuration. And, of course, they come with different price tags:
• Galaxy S10 Lite (6 GB RAM/128 GB storage) – 779 EUR ($908)
• Galaxy S10 (6 GB RAM/128 GB storage) – 929 EUR ($1,056)
• Galaxy S10 (8 GB RAM/512 GB storage) – 1,179 EUR ($1,340)
• Galaxy S10+ (6 GB RAM/128 GB storage) – 1,049 EUR ($1,192)
• Galaxy S10+ (8 GB RAM/512 GB storage) – 1,299 EUR ($1,477)
• Galaxy S10+ (12 GB RAM/1 TB storage) – 1,599 EUR ($1,817)
Of course, these prices can vary depending on the region and market, but it should give an idea of the general ballpark figures for these not so inexpensive phones. It is also noted that all phones will come in Black and White and Green colors but the Galaxy S10 Lite will have a Yellow option. The Galaxy S10+ will also have two special versions but their source claims there is no ceramic model as leaked before.