Galaxy S10 launch date set for early March, "Lite" name still in doubt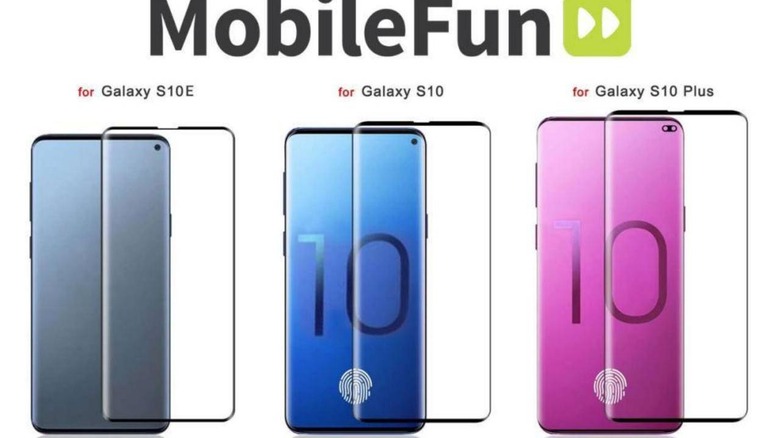 It's less than a month before Samsung finally unpacks its early 2019 flagships, so naturally, the rumor mill is working overtime to bring any and all tidbits about the Galaxy S10 and its various models. Not that there's much left to be said about them. While most of the details about the smartphones have become common knowledge, one thing still remains undecided: what the smallest, cheapest Galaxy S10 model will be called.
The earliest leaks have christened it the Galaxy S10 Lite. After all, what other name could you give a not-mini variant with slightly lower hardware and a potentially lower price tag? At one point, however, it was rumored to be called the Galaxy S10 E, but that idea was immediately shot down. Now a new tip claims again that it won't be called the Galaxy S10 Lite. It will simply just be called the Galaxy S10.
According to the source, this smaller 5.8-inch model and the "base" 6.1-inch model will both be called the Galaxy S10. It will just be "the smallest" Galaxy S10 but otherwise, it will have mostly the same specs as the larger models, something confirmed by other leaks.
In fact, all three, including the larger Galaxy S10+ will be near identical. The one exception to that rule is a more premium version of the Galaxy S10+ that will have 12 GB RAM and 1 TB of storage. Again, we've heard that before but this confirmation supposedly comes from a Samsung representative.
That same representative also gives a date for the Galaxy S10 launch. All three phones will be available on March 8, a little over two weeks after the February 20 Unpacked event. Sadly, the tip doesn't come with estimated prices.