Galaxy S10, Galaxy Note 10 On Android 10 Beta Need This DeX For PC App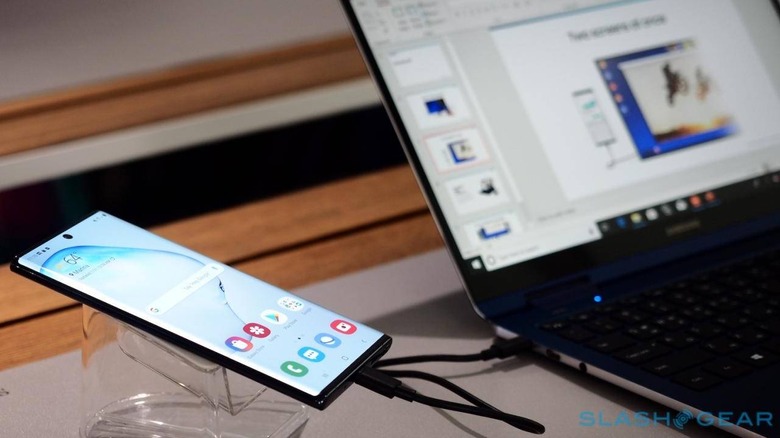 One of the often-cited consequences of modifying an Android experience too much is that updates take longer to test. That's true not just for the Android experience on the phone itself but even for features that connect with external devices. That's what testers of the Android 10 Beta for Samsung's latest Galaxy flagships have discovered to their dismay. Worry not because Samsung has now made available a special version of the Samsung DeX app for PCs and Macs to address exactly that.
When Samsung launched the Galaxy Note 10, it introduced one special feature that expanded its rather unique DeX experience. Rather than having to fumble with an external monitor, keyboard, and mouse, users can simply connect their phone to a Windows or Mac computer and have the customized Android desktop run seamlessly on top. Samsung recently updates the Galaxy S10 to support that feature but a few owners of these two families of phones are running into some problems.
Samsung kicked off a still very limited beta testing program for Android 10 and One UI 2.0 on the Galaxy Note 10 and the Galaxy S10 phones. Unfortunately, one of those things that Samsung may have initially overlooked is how the new version of Android may not be automatically compatible with the version of the Samsung DeX software running on computers. In other words, participating in the beta rendered that feature useless.
Fortunately' Samsung was actually quick to address that by rolling out a version of the software specifically just for Android 10 beta testers. Rather surprising considering how the feature is a bit more on the inessential side. Then again, it was one of the Galaxy Note 10's highlights so it's good that Samsung was quick to take action.
Affected users are advised to remove the older version of DeX for PC and Mac before installing the new one. There is no word yet on any new features and it is most likely just an update to fix the connection problem with an Android 10 phone. That, of course, doesn't preclude other Android 10-related bugs from appearing, which is exactly what the testing phase is for anyway.