Galaxy S10 could have "swipe to selfie" feature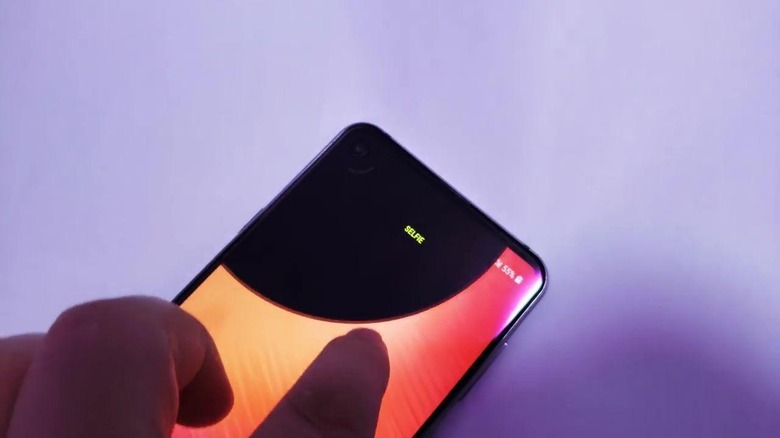 One of the highlights of Samsung's upcoming flagship will probably also be its most controversial. Never mind the notch, Samsung has gone with a punch hole for the Galaxy S10 instead. Of course, it will do everything it can to sell that feature, or misfeature if you will, like a spinning light or glow to indicate its presence and activity. It turns out, it might also have another feature that seemingly makes use of that dead space to immediately launch the camera app into Selfie mode.
This information isn't exactly a leak, even though it comes from @Ice universe. It is, instead, more speculation based on such a feature that already exists on the Galaxy A8s. And since that is Samsung first punch hole phone and believed to be the Galaxy S10's precursor, chances are the latter will have it to.
Although the hole for that camera is dead when it comes to pixels, it is apparently still touch sensitive. A less known feature of the Galaxy A8s is that you can swipe down from that punch hole to launch the camera app immediately in Selfie mode.
It's definitely a convenient trick but don't expect to perform it with one hand only. Depending on how you hold your phone, you'll have to stretch out your thumb to perform the gesture. At best, it reduces what would normally be at least two to three taps into one swipe.
Is it going to help sell the punch hole design? Probably not. This hidden feature is less of a justification and more of a compensation. But just as with the notch, perhaps users will eventually get used to it and mentally become blind to it, especially if more and more smartphone makers adopt the same design.