Galaxy S III pre-ordered by "thousands"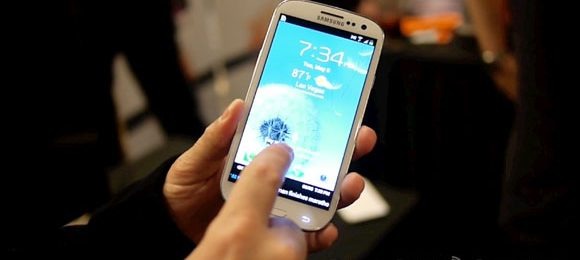 Last week it was revealed that various carriers across the world has placed pre-orders for the Samsung Galaxy S III to the tune of 9 million units. How about actual customers? We still don't have any solid numbers, but Samsung and the Carphone Warehouse have put out a release saying that "thousands" have pre-ordered the phone in the UK, and that the numbers have "surpassed expectations."
CCO of Carphone Warehouse, Graham Stapleton, says that "The first 24 hours alone saw thousands placing their pre-order at Carphone Warehouse." That's pretty vague, but the popularity is to be expected considering the fervor surrounding the device. Samsung say that its latest handset will be stocked at over 800 Carphone Warehouse stores across the UK, and that those who pre-order from "selected stores" will be able to pick up their phone from 7pm on May 29th. Everyone else will receive the phone on May 30th.
When you do get your hands on Samsung's flagship phone for 2012, you'll get a 4.8-inch Super AMOLED HD display, quad-core 1.4Ghz Exynos processor, 1GB of RAM, eight megapixel camera with 1080p video recording, 16GB of storage (up to 64GB) and a microSD card slot, plus a new design that's designed for humans. Samsung has also tweaked TouchWiz for a more natural feel, with everything running on top of Ice Cream Sandwich.