Galaxy Note7 leaked logos imply curved and flat models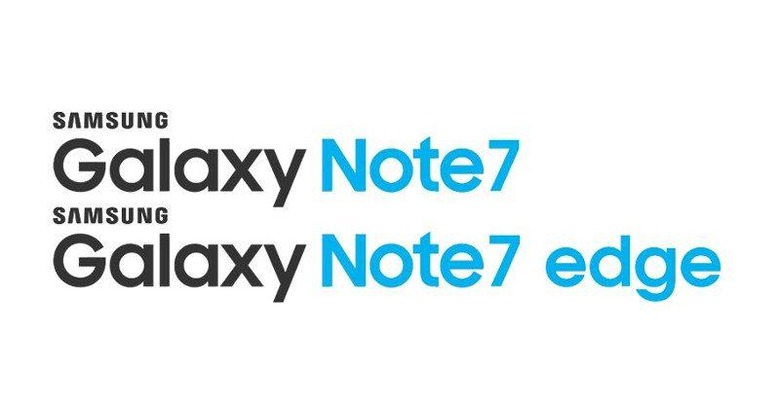 Reading rumors about the upcoming Samsung Galaxy Note 7, or Galaxy Note 6, or Galaxy Note7, is like watching a tennis match. The continuous back and forth tips and leaks from sources will leave you undecided whether it will be a flat version only or a curved edge version only. Based on this latest leak of the smartphone's logos, apparently there will be both. Perhaps Samsung itself couldn't make up its mind which version the market will really root for, so it's just going to stick to its tried and true method of throwing in both and seeing which one survives.
The logos stylize the name as "Galaxy Note7", though we can probably still get away with using a more normal "Note 7" moniker, considering that was also the case with the Galaxy Note 5. The leaked image shows two versions of the brand, one with the now iconic "edge", the other without. The latest word on the rumor mill was that Samsung has decided there would only be one, and that one would be the curved one. This would serve to refute that. Presuming it is, in fact, real. Admittedly, stylized text is easier to fabricate, though these days even realistic looking renders aren't hard to come by.
The same leakster provides a glimpse into the specs of the non-edge Galaxy Note 7, most of which we've already heard of before. Interestingly, only a Snapdragon 820 or 821 is mentioned, no 823 in sight. The screen measures 5.77 inches, almost 5.8 and not the 5.7 from other sources. Another interesting tidbit is the presence of an iris scanner, a feature that has often been repeated for almost each Galaxy S or Galaxy Note generation.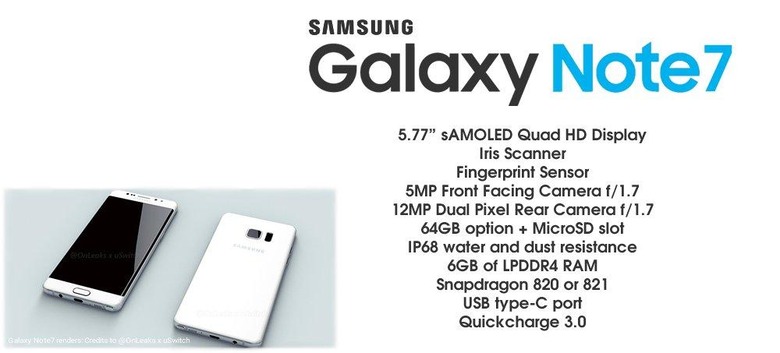 Of course, none of these can be taken at face value, especially considering how conflicting the rumors have been. The good news is that, again based on a rumor, we have little over a month to wait for the real news, as Samsung is expected to reveal all in August.
SOURCE: @NextGalaxyS