Galaxy Note 9's early arrival heralded by Chinese certification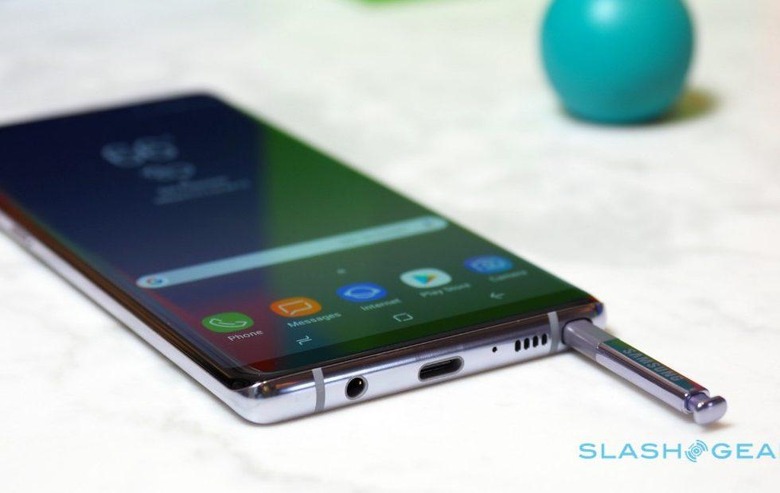 It's hardly a secret that Samsung's timetable has recently been thrown into a bit of a chaos due to external factors. There was the literal explosion of the Galaxy Note 7, the arrival of the iPhone X, and, now, the slow sales of the Galaxy S9. All of these seem to have at least one side effect: it makes Samsung rush. As if confirming that expectation, the Galaxy Note 9, actually two of them, just recently popped up at China's Ministry of Industry and Information Technology of CMIIT, hinting that we could be just three months away from yet another Samsung flagship.
Samsung often launches a new Galaxy Note around early September or late August, usually to coincide with the annual IFA Congress in Berlin. But because of the aforementioned forces, it has allegedly moved up its schedule to offset the possible falloff of poorer than projected Galaxy S9 sales. This year, they say it's going to be launched in July.
If that were indeed the case, then Samsung would have to make some compromises to fit its schedule. Unlike TENAA, we don't get much information from this CMIIT appearance of a certain SM-N9600 and SM-N9608, both believed to be Chinese variants of the Galaxy Note 9. We can, however, make a few assumptions.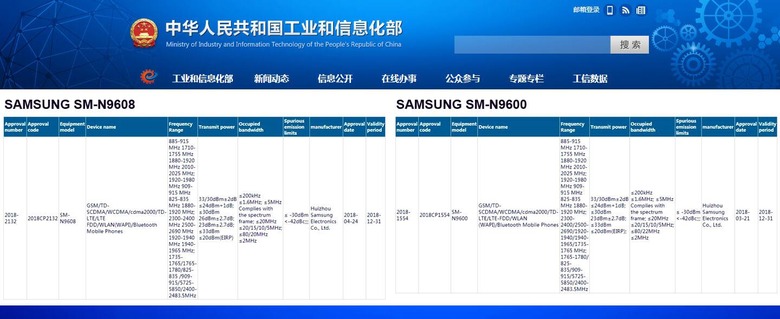 There are no new mobile processors planned for this year, so we can expect the Galaxy Note 9 to sport the same Qualcomm Snapdragon 845. Samsung doesn't have time to develop a new Exynos chip either, so the Exynos 9810 it is. Samsung is pretty stingy on RAM so no more than 6 GB will be inside. And let us just hope there won't be a notch here either.
The schedule could again cause Samsung to forego the in-display fingerprint scanner, though that option is supposedly still on the table. Moving up the Galaxy Note 9 launch could make room for the foldable Galaxy X at IFA, though rumors are now also pointing at yet another delay to 2019.
VIA: Let's Go Digital