Galaxy Note 9 Tops YouTube's Recommended Devices List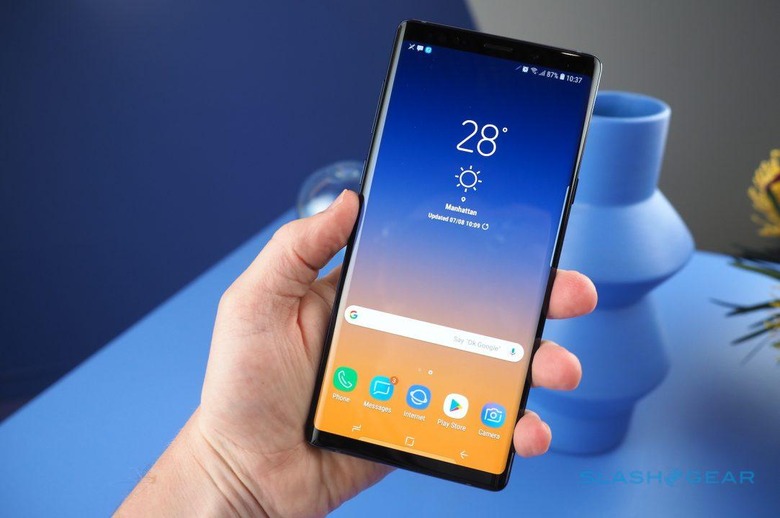 YouTube has released a list of smartphones its recommends for the best streaming experience. These "Signature Devices," the term used by the company, are said to offer best-in-class YouTube experiences across multiple aspects, including reliability and performance, and when viewing 360-degree content in addition to regular videos. The new Samsung Galaxy Note 9 comes in at the top of the list, and there's one surprising absence.
READ: Samsung Galaxy Note 9 hands-on: Pro Android comes at a price
Though most smartphones can handle the YouTube app, the experience isn't consistent across all devices. Some phones struggle to handle 360-degree videos, for example; others take a long time to load videos, and others aren't capable of playing high dynamic range videos.
For hardcore YouTube users who demand the best quality, YouTube has simplified finding a device that offers the best experience via its Signature Devices list, which was updated today. The Galaxy Note 9 is now #1 on this list, boasting a generous screen size of 6.4-inches with support for 1440p resolution.
Other Samsung phones also dot the list, including the Galaxy S8, S8+, Note 8, S9, and S9+. Those handsets are joined by expected models, including the LG V30, Pixel 2 and 2 XL, Huawei Mate 10 Pro, OnePlus 6, and HTC U12+. Notably missing from the list is the iPhone X...in fact, YouTube doesn't list a single iPhone as a Signature Device.
SOURCE: YouTube Device Report