Galaxy Note 9, S10 early launch: Samsung rushes again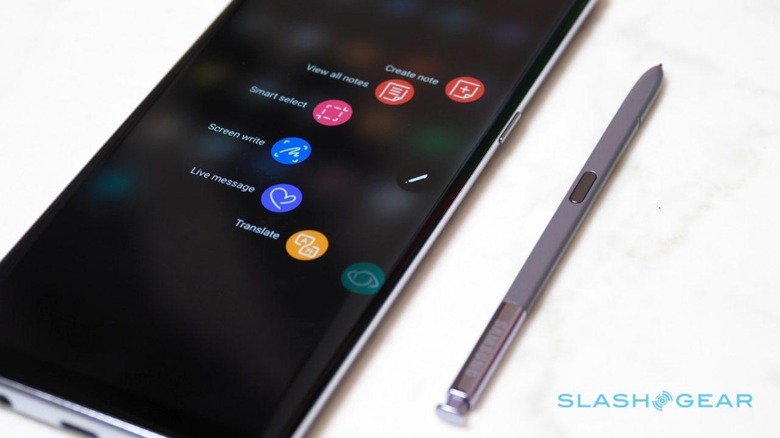 It seems that Samsung may have not been burned badly enough by the Galaxy Note 7 catastrophe in 2016. Either that or it is slowly transitioning to a new and more permanent release cadence. Since the Galaxy S8 last year, Samsung has been moving its flagship launches earlier and earlier, shifting away from the company's once predictable strategy. Korean media are now reporting that not only will the Galaxy Note 9 be launched earlier this year, so will the Galaxy S10. And Samsung may have a lot of reasons for doing so.
The first reason is supposedly tied to the Galaxy S9 and its reported low sales. Seen as a slight incremental update over the Galaxy S8, despite its new camera features, the Galaxy S9 isn't selling as well as Samsung expected. It needs to launch the Galaxy Note 9 sooner to offset that and, consequently, it will need to launch the Galaxy S10 earlier next year as well.
Then there's the Apple factor. By shifting its release schedule earlier by a month or two, Samsung will be able to steer clear of September's annual September launch for new iPhones. For this year, Samsung is also giving the second iPhone SE, rumored to debut next month, some space before it announces the Galaxy Note 9.
Display suppliers have reportedly started mass production of the 6.38-inch Super AMOLED display that will be used in the Galaxy Note 9. That's two months earlier than last year's production run, hinting that the Galaxy Note 9 could launch in August, a month earlier than its predecessor. The tenth anniversary Galaxy S10, on the other hand, is said to be making an appearance as early CES 2019 in January.
Reports are also giving one more reason for the early schedule. Flexible display panels are expected to being production in November. Given the two to three months time for assembly, we could very well see the first Samsung foldable phone by MWC 2019 in February.
VIA: Korea Herald