Galaxy Note 9 price: here's what it will cost you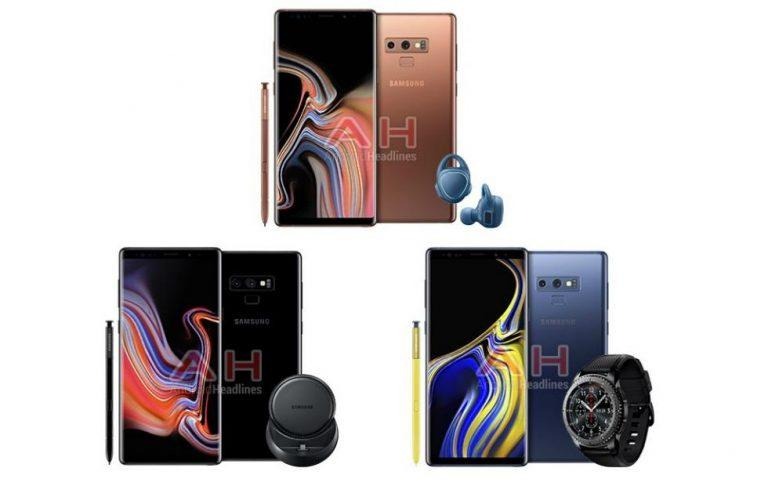 We're still two weeks or so away from Samung's Unpacked 2018 event but we probably will no longer be surprised by what the manufacturer unveils in its hours-long presentation. All we actually need now are details on the Galaxy Note 9's availability. Those are still pretty uncertain for now and could still change at the last minute. But if the latest leak on pricing is true, the Samsung might have another disappointing sales run for this year on top of the lackluster Galaxy S9 numbers.
The prices for the Galaxy Note 9 come from WinFuture who does have a track record for being spot on with some leaks. On the one hand, it's not surprising that there will be a price bump, which is the trend year after year. On the other hand, you might not have expected it to be this big.
According to the site, the Galaxy Note 9's price will start at 1,050 EUR, roughly $1,230. Granted, that's not how pricing between markets work but we can still expect it to cost a lost more than $1,000. Given that the full price for the Galaxy Note 8 started at around $950, you can see how big an increase it is.
That said, you do get 128 GB of storage for that price, though there's no lower option for those who want to go cheaper. There's also a 256 GB model that will sell for 1,250 EUR, around $1,460. We are definitely getting into and even going beyond iPhone X territory.
Samsung will probably justify the costs with new hardware, like new front sensors for enabling AR Emojis, better cameras with dual apertures, and, of course, the Bluetooth-enabled S Pen. But if Samsung was hoping the Galaxy Note 9 would offset the Galaxy S9's market performance, the price might make that improbable.