Galaxy Note 8 Zero Camera Mod enables QHD 60fps, HDR recording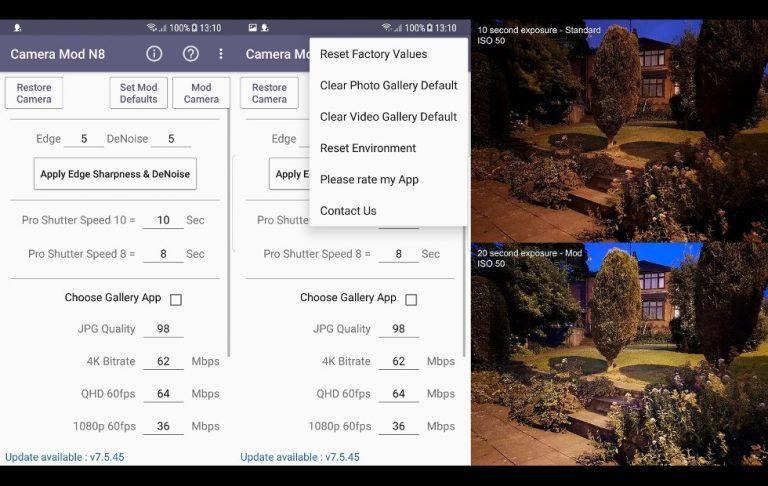 As powerful as our smartphones today may be, they're actually not as powerful as they can be. For one reason or another, OEMs choose to sometimes limit otherwise capable hardware. The already impressive Galaxy Note 8 camera, for example, is, on paper, able to do such things as record QHD video in 60 fps rates or 4K video with HDR enabled. If those power user features are important to you, then you might want to do the work of rooting your smartphone to install this Zero Camera Mod to get those and more.
First, the big disclaimer. You need a rooted device for Zero Camera Mod. There is just no way around the sometimes arbitrary limits imposed by OEMs via firmware. But for users who want to squeeze out every bit of functionality from their hardware, this is one of those reasons why rooting isn't going anywhere.
Zero Camera Mod isn't just for the Galaxy Note 8 alone. It has other versions for other Android phones that also enable some features otherwise unavailable to almost all users. For the Galaxy Note 8, however, it has some goodies you won't find anywhere, but even then, it depends on which Galaxy Note 8 model you have.
Here are the features common for both Snapdragon and Exynos variants:
• HDR for 4K / QHD
• AutoFocus Tracking all modes
• No Recording Time Limits
• Increased Bitrates
• Increased JPG quality for single and burst shots.
• Installs latest Samsung Camera revision
• Video Effects for modes 4K
• Remove No Flash limit at 15% battery
This is one feature that is only available on the Exynos Galaxy Note 8:
• QHD @ 60fps (2560×1440)
And, finally, Zero Camera Mod has features that are exclusive to the Play Store app:
• Remove 4GB video file size limit
• Adjust Photo Edge Sharpness & DeNoise settings (Exynos only currently)
• Custom Shutter Speed > 10 seconds
• Choose your own custom Gallery
• Custom bitrates for 1080p30, 720p, 1:1
Zero Camera Mod for the Galaxy Note 8 can be installed in two ways. First is via TWRP using the customary flashable ZIP. The second is via the Camera Mod N8 app that offers more features at $3.99.
VIA: XDA