Galaxy Note 8 release date will take on iPhone 8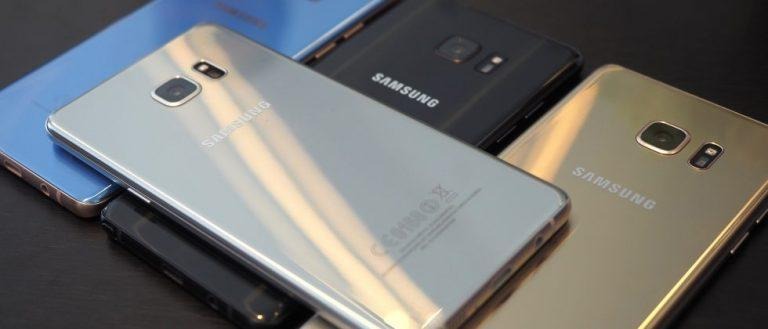 We've already learned a lot about the Galaxy Note 8's internals through a variety of rumors, but today new reports are telling us when Samsung may be planning to launch the phone. Assuming this new rumor is correct, it shows a change in strategy for Samsung after last year. That may ultimately be a good thing considering how the Note 7 crashed and burned.
According to The Korea Herald, which cites currently circulating rumors, Samsung will look to launch the Galaxy Note 8 in late August. The Note 7, as we all remember, was launched in the middle of August to get a sizable lead on the iPhone 7. This year, however, it looks like Samsung is a little more comfortable launching closer to the iPhone 8 (or whatever Apple's next iPhone will be called).
Samsung could be pushing the release date of the Galaxy Note 8 into late August to further distance it from the Note 7. After all, some people accused Samsung of rushing the Note 7 to market in order to get a head start on the iPhone 7, thereby contributing to the battery problems the phone had. By launching in late August, Samsung may want to make it look like it's taking its time with the Note 8.
Of course, so far there's been no indication that the Note 8 will suffer the same problems the Note 7 did. Samsung has launched a new approach to battery certification with the Galaxy S8, and so far, it seems to be working. Given its success, Samsung will almost certainly use those same certification and testing methods in the Note 8.
The Galaxy Note 8 is rumored to be equipped with a 6.2-inch Super AMOLED display that clocks in at 2960×1440 resolution, with 6GB of RAM and possibly a 4,000 mAh battery. Just earlier today, we heard that the Note 8 may feature a dual camera and a fingerprint sensor built-in to the display. We'll see if this latest rumor turns out to be correct soon enough, so stay tuned.
SOURCE: The Korea Herald