Galaxy Note 8 benchmark confirms fears of no Android O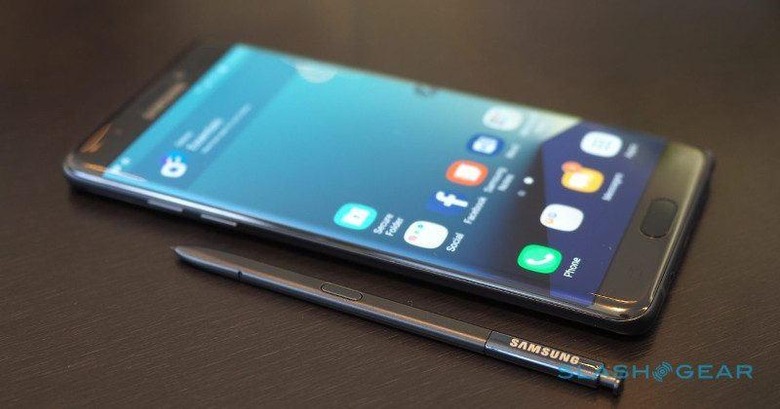 By trying to release the Galaxy Note 8 very early, Samsung will inevitably have to cut some corners. For example, it might not have the mythical on-screen fingerprint sensor because the technology isn't yet ready for Samsung's expedited schedule. It might not also have the soon to be latest Android release, Android 8.0 "O", because of it. And that is seemingly the case based on this benchmark that indicates the Galaxy Note 8 running on Android 7.1.1.
The HTML5test benchmark isn't your typical AnTuTu or Geekbench, so there's very little else to be gleaned from it, other than how it scores a rather high 488 out of the perfect 555. That, however, is using Samsung's own Internet browser, version 5.2, running on an SM-N950F. The Galaxy Note 7 had a model number of SM-N930. Remember, we're skipping the number "4".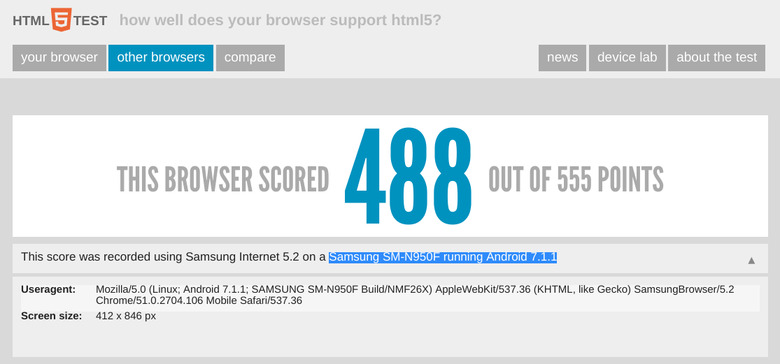 The fact that it is still running on Android 7.1.1 is going to be disappointing to Android fans, but there's really no going around it. Android O isn't scheduled to launch until the third quarter, so even if Samsung launched in September, it might still not make it. And considering how much modifications Samsung makes to the stock Android experience, it probably won't risk any delay testing those changes on a newer Android version.
The more important question is, perhaps, when or if Samsung will update the Galaxy Note 8 to the latest Android release. LG usually prides itself for how fast it updates its newest flagship model and, given that it is rumored to launch the LG V30 in August, it might do just that again. In contrast, Samsung has been notoriously stingy even with its latest models.
The Galaxy Note 8 is shaping up to be a rather ambiguous phone. While recent leaks do hint that it will look as beautiful as this year's Galaxy S8, the hardware and software features now seem to be up in the air. Hopefully it won't explode though.
VIA: SamMobile