Galaxy Note 7 Verizon variant seen with 4GB RAM only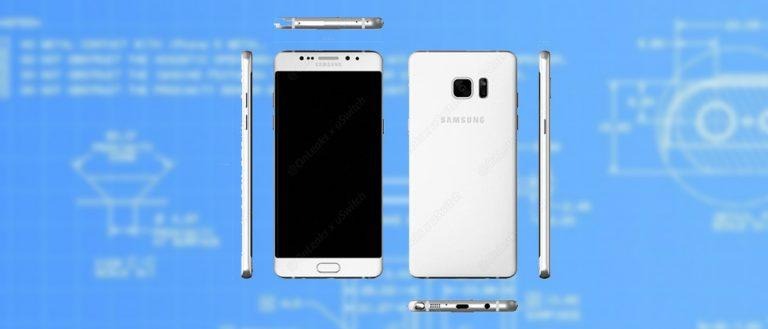 The arrival of the Samsung Galaxy Note 7 is truly near, seeing as how all these model variants are popping up left and right, especially on benchmarking websites. That said, we are nowhere near the final word on the specs for Samsung's next phablet. This time, we spot on Geekbench a certain SM-N930V, the usual indicator of a Verizon-bound model. What is curious about it, however, is how it is indicated to have only 4 GB of RAM, again defying earlier leaks and expectations of a 6 GB RAM flagship.
The Galaxy Note series almost always has an edge over the nominal Galaxy S flagship line when it comes to some hardware features. The Galaxy Note is usually the first to get newer, and therefore more experimental, hardware, like a curved edge screen, newer storage technology, or more RAM. So it is only normal to presume that it would also get 6 GB of RAM, when other devices, especially those from China, are already flaunting that much memory.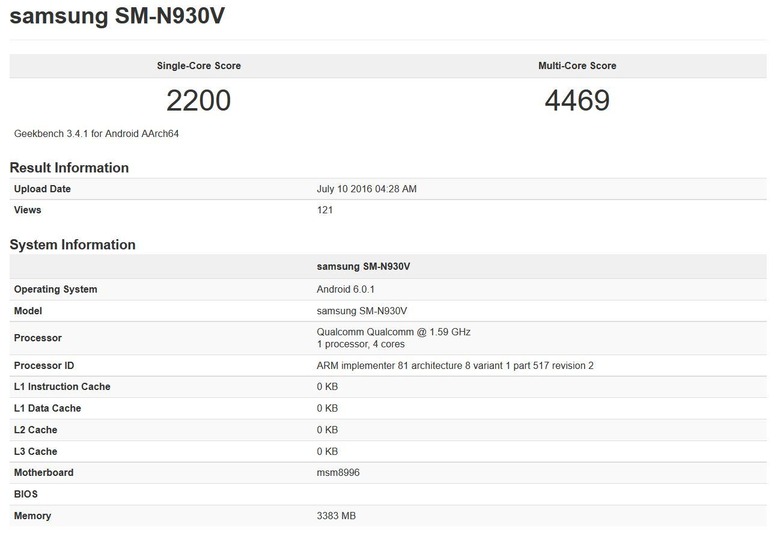 But now we have two instances hinting that it won't be the case. Granted, the SM-N935F spotted last week was anything but ordinary. Aside from the 4 GB of RAM, it was noted to be running an unannounced and unknown Android 6.1. It also used a different model number. But now yet another benchmark lists the same amount of RAM but with a correct Android version and a closer SM-N930V number. The plot thickens!
That said, the amount of RAM isn't the sole measure of a device's performance. Of course it matters, but there are other factors at play. The OnePlus 3 is proof that memory management is just as critical as the amount of memory. Of course, that won't stop people from feeling disappointed if the Galaxy Note 7 doesn't come with 6 GB of RAM after all.
SOURCE: Geekbench