Galaxy Note 7 Production Stopped For Good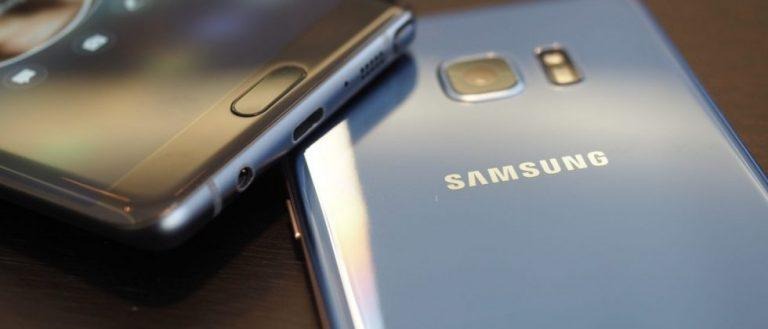 Things are not going well at all for Samsung with its first run of Galaxy Note 7 smartphones receiving fantastic reviews and then reality of battery issues that led to multiple fires resulted in the phone being recalled. That recall was lifted and replacement devices began going out to buyers of the defective devices and now reports are coming in that the replacement devices had the same battery issue. Samsung stopped sales of those replacement devices this week and reports indicate that Samsung has now gone one step further and officially killed the Galaxy Note 7 smartphone.
The Wall Street Journal reports that Samsung has stated that it will permanently discontinue the Galaxy Note 7. Word of the discontinuation of the device came from a filing Samsung made with South Korean regulators. This discontinuation comes after reports that the replacement Note 7 devices deemed safe had caught fire in some cases after overheating.
Samsung is quoted by the WSJ as saying, "Taking our customer's safety as our highest priority, we have decided to halt sales and production of the Galaxy Note 7"
The discontinuation of the Note 7 will certainly have deep impact on Samsung and the firms profits for the latest quarter. Reports indicate that the Note 7 debacle has slashed about $17 billion from the overall worth of Samsung since the issues began. Analyst Daniel Kim from Macquarie estimates that Samsung could lose $2.8 billion from the last three months and if accurate that loss would kill all profit for the mobile division for Q4.
Analyst Mark Newman from Sanford C. Bernstein in Hong Kong is going so far as to call on Samsung to kill the Galaxy Note line altogether meaning no Note 8 to follow up the troubled Note 7. Newman says that the company needs to act fast to protect its brand and notes that the same battery issue with the replacement devices after Samsung said the original issue was due to a battery problem with a single supplier "begs serious questions" about the original excuse for the fires.
SOURCE: WSJ