Galaxy Note 7 New S Pen Air Commands Get Leaked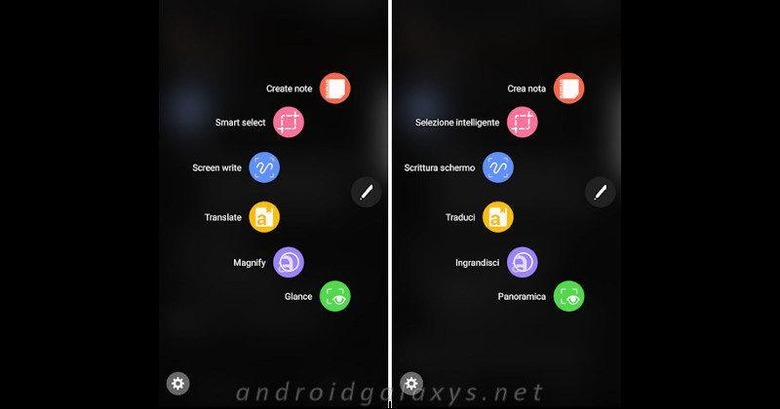 While there has been no shortage of discussions and leaks about the upcoming Galaxy Note 7's hardware and design, what really separates this phablet from its kin is the S Pen and related features. Sadly, details those have actually been considerably fewer, that is until now. A new leak has shown at least one new aspect S Pen wielders can look forward to, with three new capabilities being added to the Galaxy Note 7's Air Command roster, such as Translate, Magnify, and a rather odd Glance.
For those unfamiliar with the Galaxy Note series, Air Command is an interface that pops up whenever the user slides out the S Pen or, if the S Pen is already out, clicks on the stylus' lone button while hovered over the screen. The menu gives users quick access to some apps and actions that truly bring out the power of the S Pen.
Samsung has been iterating over Air Command, both in terms of appearance as well as functionality, every Galaxy Note generation. The latest version includes actions for Smart Select, Screen Write, and creating an Action Memo. For the Galaxy Note 7, it seems that Samsung has added three more.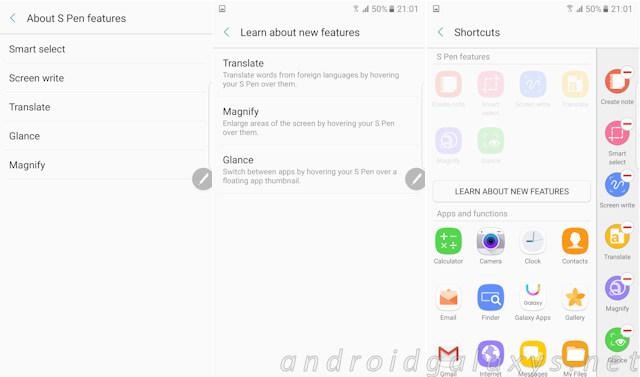 Translate is exactly as it sounds. In this mode, it translates whatever word the S Pen tip is hovering over. There will also be a button to also let you hear the translation.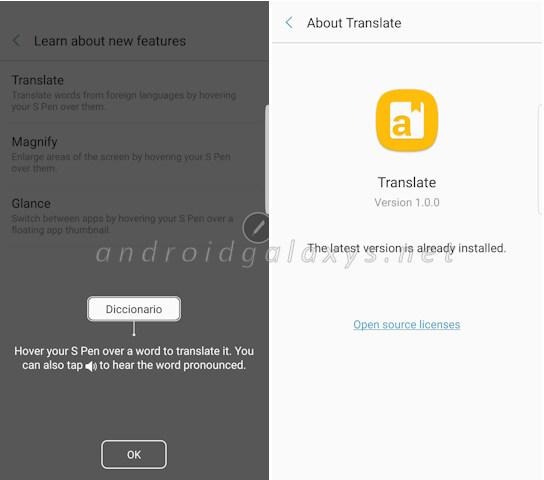 Magnify turns the S Pen into a digital magnifying glass, enlarging areas of the screen where it is hovering over.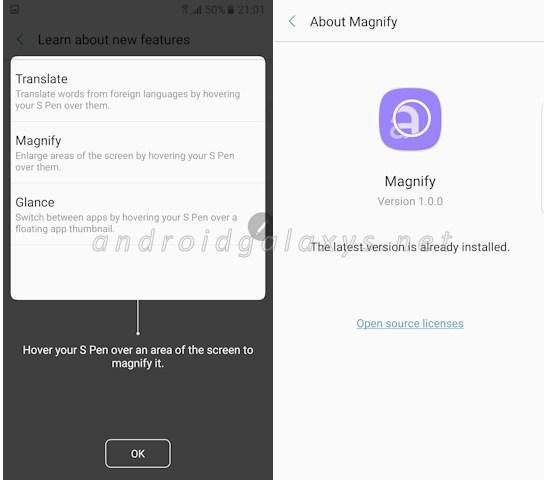 And finally, Glance gives you a quick peek at an app's screen when you hover over a window thumbnail, sort of like a similar functionality on Windows desktops.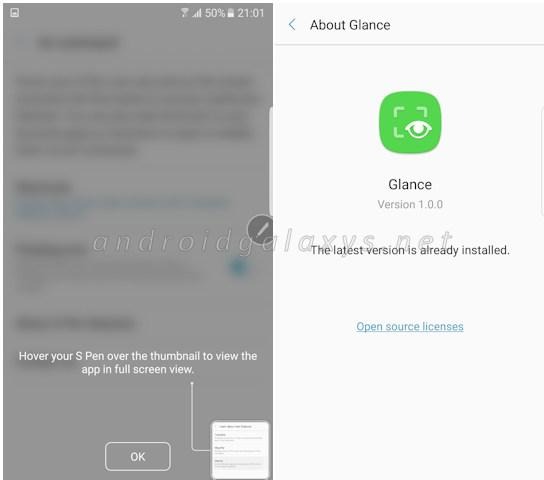 Given how these features require hovering over areas of the screen, they will probably remain exclusive to the Galaxy Note 7 and later models, though the Translate feature is arguably useful on any device. Hopefully, however, Samsung has more S Pen features in store for the Galaxy Note 7 beyond these three. We'll find out soon on Tuesday.
VIA: AndroidGalaxys.net