Galaxy Note 6, G Flex3 to use beefed up Snapdragon 823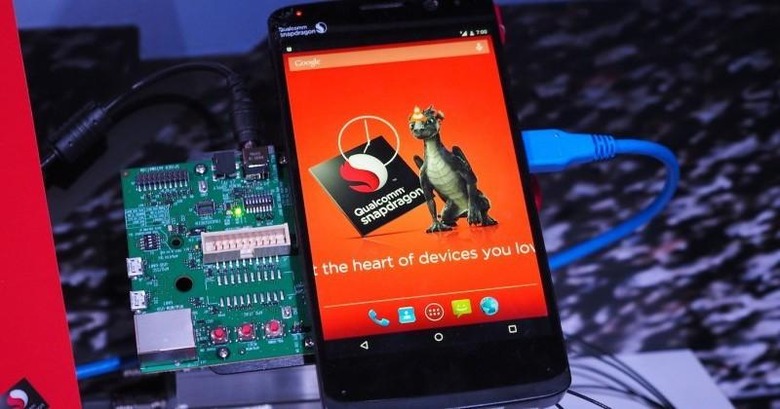 Qualcomm has barely had time to enjoy its return to prominence after a disastrous 2015 and already the rumor mill is starting to churn for its next mobile processor. Given the amount of flak it received for the Snapdragon 810, however, the chip maker seems to be proceeding with more caution this time around. With most of the early 2016 flagships already on the loose, attention it turning to the later half's stars, the Samsung Galaxy Note 6 and a surprising LG G Flex3. Both, say sources, will run on a Snapdragon 823 instead of the 820.
The slight bump in number is already telling. It isn't a next gen chip but more of an incremental performance bump. To be exact, the 823 is noted to run at a max of 2.6 GHz on two cores and 2 GHz on the other two, even reaching up to 3.0 GHz in some configurations. In comparison, the Snapdragon 820's high performance cores go only up to 2.2 GHz max.
The rest of the processor's features mostly remain the same. It will have the same Hexagon 680 DSP and Adreno 530 GPU, the latter clocked at 720 MHz. Interestingly, the chip can supposedly support up 8 GB of LPDDR4 RAM. The Galaxy Note line usually comes out with more RAM than the same year's Galaxy S flagship. Though it won't probably go overboard with 8 GB, there is a chance that the Galaxy Note 6 could have 6 GB of RAM.
Not much yet is known about Samsung's next S-Pen phablet. Given how it has nearly reached perfection in that line, it will be interesting to see if Samsung still has a few rabbits to pull out from its hat. A foldable smartphone is definitely dreamy but still highly unlikely.
A bit surprising is the mention of a third generation LG Flex smartphone. LG was presumed to have practically abandoned its odd curved smartphone by now. It will definitely be curious if LG still plans on continuing this device line, despite also having a V series to expand.
VIA: Weibo