Galaxy Note 5, S6 Edge Plus Certified In US, Singapore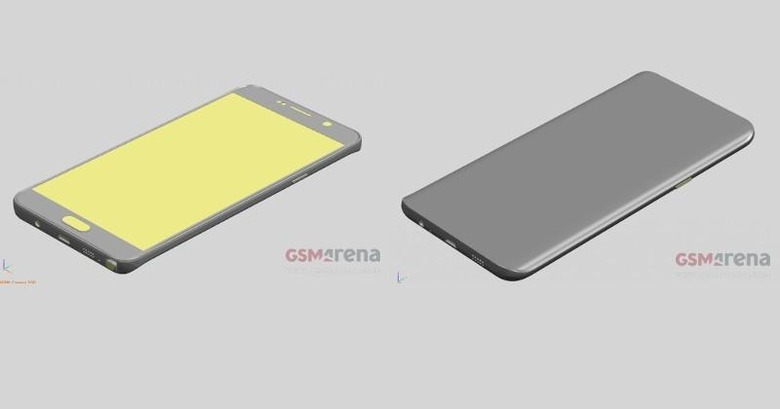 It seems that the ball has truly started rolling for Samsung. Although the exact dates of the announcement is still all but a rumor, the manufacturer is dotting it's i's and crossing its t's in preparation for the imminent arrival of the Galaxy Note 5 and the Galaxy S6 edge Plus. Proof of that comes in the appearance of the two smartphones in certification agencies not only in the US but also in Singapore, heralding the two phablets and confirming their availability on some carrier's catalogues.
In the US, no mobile device, or any communication device for that matter, goes into market without first paying respects to the FCC. Their sighting usually means that a launch is not that far away. Although they yield little information, they do hold clues if you look hard enough. For example, thanks these FCC filing, we can confirm that both smartphones will be available on AT&T and Verizon, which is as it should be.
On AT&T, the Galaxy Note 5 will take the model name SM-N920A while the Galaxy S6 edge Plus dons the SM-G928A number. Both are compatible with the carrier's 17, 4, and 2 LTE bands. On Verizon, the A's are simply switched with V's, yielding the SM-N920V and SM-G928V for Galaxy Note 5 and Galaxy S6 edge Plus, respectively. Similarly, both are compatible with 13, 4, and 2 LTE bands on Big Red.
To add fodder to the rumor, Singapore's certification body also confirms existence, model number, and, to some extent, their near arrival.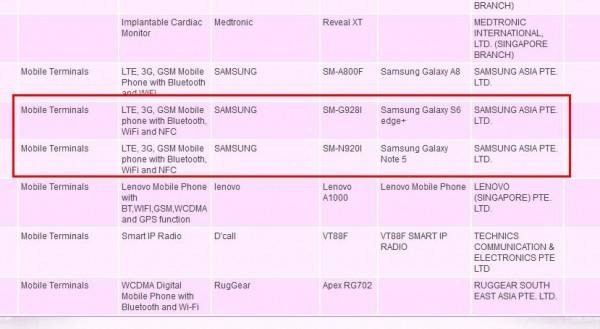 If the rumors are true, we have less than a month before we finally see either or both or more of these two phablets. Those rumors put an August 12 unveiling date, while launch will take place two days later in selected markets.
SOURCE: FCC (AT&T Galaxy Note 5), (AT&T Galaxy S6 edge Plus), (Verizon Galaxy Note 5), (Verizon Galaxy S6 ege Plus)
VIA: GforGames