Galaxy Note 5 prototype sighted, no S Pen auto eject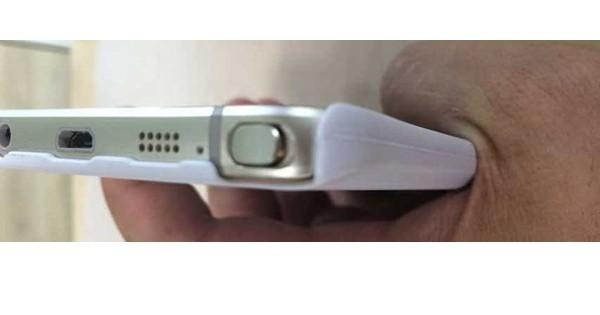 Samsung's upcoming S Pen powered phablet has almost all but been leaked out, but there is one aspect of it that still boggles the mind: the S Pen itself. After all, what is a Galaxy Note without the stylus? While that part is, of course, already expected and even leaked, nobody seems to agree on how the stylus can be removed from the smartphone's body. An earlier patent seems to indicate the use of an auto ejection mechanism, but this latest leaked prototype begs to disagree.
The root of this predicament is the new design of the Galaxy Note 5. Patterned after the Galaxy S6, the phablet is expected to have glass front and back sandwiching a metal frame. This presents a design predicament for the stylus. In all previous Galaxy Note devices, the S Pen silo cuts away a part of the back cover to make it easier to remove with a single finger. That, however, is impractical for a completely glass rear.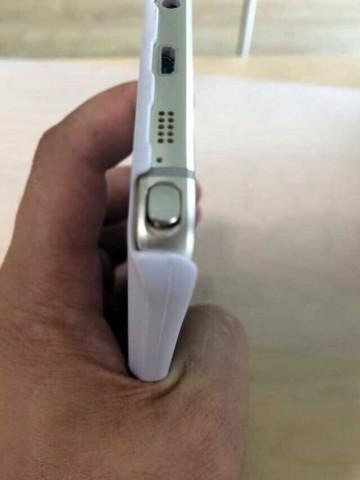 That has given rise to the idea that Samsung will employ an auto ejecting mechanism like what it patented. The prototype pictured above, however, tells a different story. There is no evident indication of a button or any trigger for the S Pen ejection mechanism. Instead, there seems to be a groove for plucking out the stylus. Given how small that is, however, it could prove to be a very difficult task. Then again, we're only looking at one edge of the Galaxy Note 5 and not the complete story.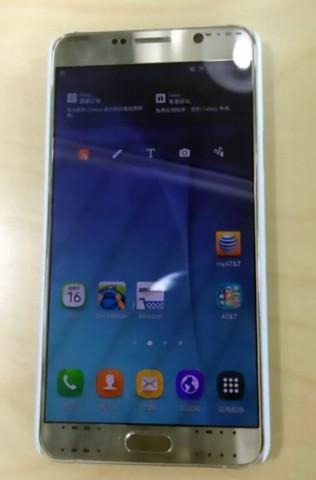 In other news, the Galaxy Note 5 has also been spotted in Geekbench, particularly the Verizon model SM-N920V. The entry confirms things that we've heard so far, like an Exynos 7420, not 7422, CPU and 4 GB of RAM. Of course, there might be other models available, like one with a Qualcomm Snapdragon 810 chip and 3 GB of RAM, though hopefully this one doesn't come to pass.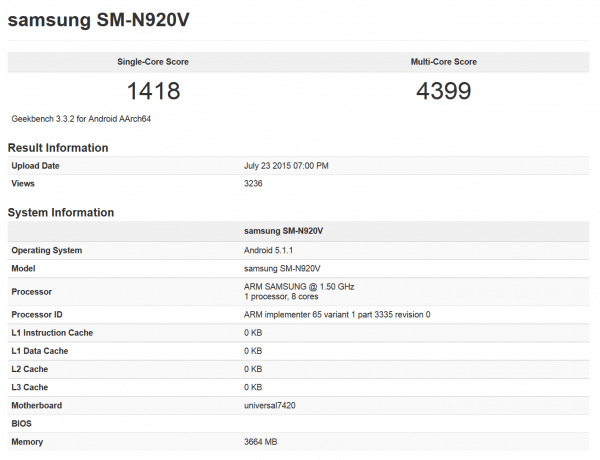 VIA: Nowhereelse.fr, Geekbench