Galaxy Note 5 has the best smartphone screen, says DisplayMate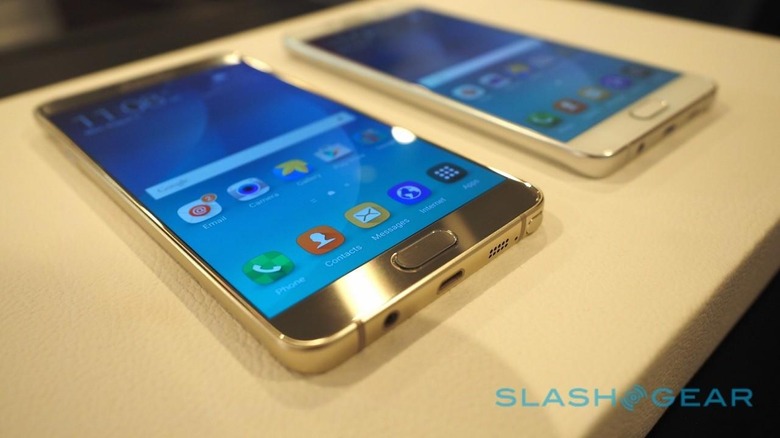 It's that time again for assessing whether Samsung's newest flagships have what it takes to be on top. While we await some findings, like iFixit's repairability score or DxOMark's camera evaluation, we now have the results of DisplayMate's tests of, what else, the smartphones' screens. Almost unsurprisingly, just as it had done with the past Samsung smartphones, DisplayMate gives the crown to the Galaxy Note 5, and partially to the Galaxy S6 edge+, for having the best smartphone display in the market, particularly when it comes to OLED screens.
At first glance, you might think that the Galaxy Note 5 might not have much to offer on top of its predecessor, the Galaxy Note 4 that sat just a wee bit below the Galaxy S6 earlier this year. After all, the two have the same 5.7-inch screen with the same 2560x1440 2K resolution. However, DisplayMate argues that by not changing that basic spec, Samsung was instead able to focus on improving other aspects of the display technology.
In particular, the new displays on the two smartphones boast of a higher Peak brightness than its predecessor. In practice, this means that the Galaxy Note 5 offers better visibility in bright ambient light scenarios. Despite this added brightness, the display exhibits better power efficiency and overall lower power draw than the Galaxy Note 4's. Together with Ultra Power Saving Mode, this probably contributes to the Galaxy Note 5 exhibiting a better battery life despite actually having a lower battery capacity than the Galaxy Note 4.
All in all, DisplayMate claims that the Galaxy Note 5 and the Galaxy S6 edge+, which differs only in its flexible nature, is the best smartphone display they have so far tested. That accounts for both OLEDs and LCDs, though there is probably still some debate on which display technology is better. As far as LCDs are concerned, the iPhone 6 and 6 Plus still have the crown.
That said, while the display is indeed one of the most important parts of a smartphone experience, it is by far the only one. The Galaxy Note 5 still has to be judged on its other featrues, so be sure to be on the lookout for our in-depth review for that verdict.
SOURCE: DisplayMate