Galaxy Note 10 Unpacked 2019 invite teases tiny punch hole camera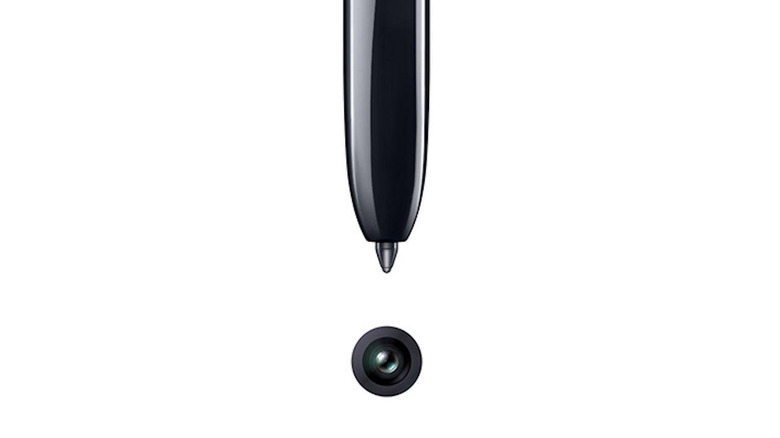 Given how it has been widely discussed and leaked already, Samsung probably has had little choice but to just tease the Galaxy Note 10 at this point. It isn't exactly calling it that but the materials pretty much say it all. Samsung has also now announced when it will reveal the "Next Galaxy" and it's exactly as what leaks have claimed. More interesting, the company itself seems to be teasing how big, or small rather, that controversial front camera will be.
Samsung's "Infinity-O" screen design is still debated today. Some find it almost forgettable, especially on the Galaxy S10. Others find it to be a nagging eyesore on the Galaxy S10+ because of its larger size. It seems that Samsung has listened to complaints and shrunk the camera down even further.
The company published a short video clip showing the Galaxy Note line's signature feature, the S Pen. It revolves around spot in the center, perhaps a reminder that the tiny stick has tilt support. But more importantly, it draws a circle that transforms into a camera lens only slightly bigger than the width of the S Pen itself.
Galaxy Note owners, especially of the current Galaxy Note 9, will now just how thin that stylus is, which suggests how small the camera will be. Presuming they don't shrink the stylus even further, you can expect it to be as tiny as the leaks have so far suggested. That also means, though, that there won't be much in terms of sensors on the face of the Galaxy Note 10.
Samsung's Unpacked event is scheduled for August 7 and will start at 4 pm ET. The event will also be live streamed on Samsung's various channels for those unable to make the event but want to see what could be the most controversial Galaxy Note so far.