Galaxy Note 10 tipped to have a smaller version for Europe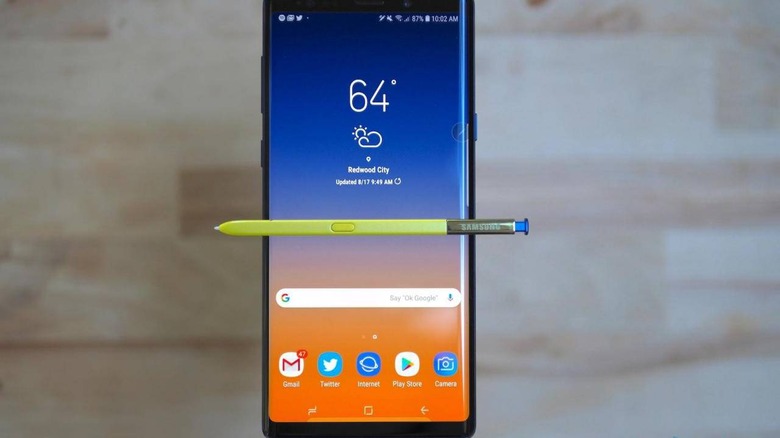 With the Galaxy S10 trio already on their way, leaks and tips are now being turned to its next flagship coming in about 5 months' time. With the Galaxy S10 and the Galaxy Fold, you might think that Samsung already used up all the tricks it had under its sleeves. Industry sources, however, seem to hint it has one more. That trick is a smaller Galaxy Note 10 that may or may not be exclusive to the European market the phablet line once snubbed.
It's an odd strategy if you think about it. The Galaxy Note has always been defined by two things: a large screen and the S Pen. It was the one that started the phablet trend that is now the new normal and it has consistently increased its size every generation.
According to The Bell's insider sources, you can blame the soon-to-launch Galaxy S10 5G for that. With a 6.7-inch screen, the Galaxy Note 10 is forced to either go higher or stay at the same size. Not everyone is comfortable holding what could be a 6.9-inch phone. In fact, the Galaxy S10e proved that some actually prefer a smaller phone.
The publication doesn't cite actual sizes but does mention that this smaller Galaxy Note 10 could be a European exclusive. This is a bit ironic considering how a few years ago, Samsung didn't make the Galaxy Note 5 available in Europe, citing the lack of appeal of a productivity-oriented phablet. It seems that now it is implying that same market prefer smaller phones, too.
Despite the smaller size, this Galaxy Note 10 will at least still be large enough to hold an S Pen. The reduced screen size, however, could also mean a reduce area for writing and drawing on the phone.